Baby Care
5 NATURAL & EFFECTIVE HOME REMEDIES FOR DIAPER RASH IN BABIES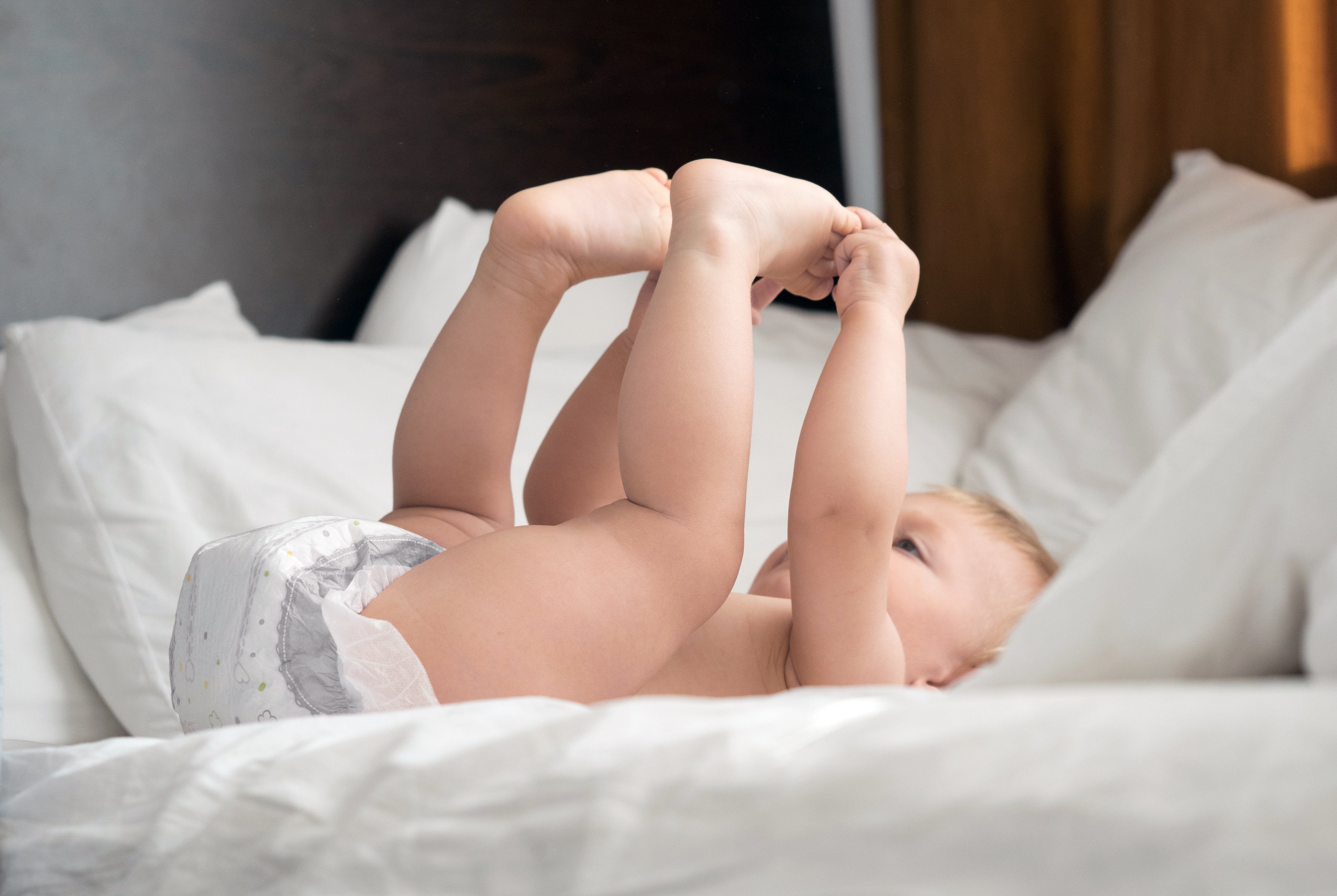 Babies instill a sense of hope, happiness and purpose in the life of new parents. While it is delightful and endearing to watch one's child grow, laugh, and play around, parenthood can be challenging when children undergo pain and discomfort. Diaper rashes are extremely common among babies and tend to worsen during winters due to friction during frequent diaper change.
Excessive use of diapers, especially when the baby is at home all day, can be harmful to your child's wellbeing, as it hinders natural movement and results in inflamed and infected skin. Diaper rashes are typically characterized by redness, inflammation, and itchiness, and can escalate into serious infections if not treated on time. However, there is no reason to be alarmed - there are a host of effective remedies that can be used to treat diaper rashes effectively.

In the current market scenario, a trend of using commercial baby wipes has emerged as of late. Although marketed as 'safe' and 'hassle-free', these baby wipes are absolutely not safe for baby skin, as most of them contain propylene glycol (PG) and significant traces of synthetic fragrances. As baby's skin is more delicate than that of an adult, using such wipes on sensitive baby buttocks, especially on diaper rashes, can cause serious allergies, redness, and irritation. So, you might be wondering, what's the solution? Well, use an organic diaper rash cream made with Ayurvedic ingredients and Zinc Oxide; as such creams are free of toxic chemicals, parabens, and artificial fragrances. Organic diaper rash creams act as a protective barrier between your child's skin and malignant bacterial agents present in our everyday surroundings. Apart from this, here is a list of safe and natural home remedies that can be used to treat your child's diaper rash:
1. Coconut Oil
Immensely useful for providing relief from pain caused by diaper rashes, coconut oil contains anti-inflammatory properties and helps boost your child's immune system. The fatty acids found in coconut oil create a shield against further infection. According to the USDA, coconut oil contains essential vitamins, minerals, and fatty acids that are beneficial for holistic well-being, and is also effective in neutralizing infections or irritants that cause rashes in the first place. The moisturizing agents in coconut oil penetrate the skin to prevent excess dryness, flaking, and blistering.
USAGE:
For usage during winters, scoop out 1 teaspoon of virgin coconut oil (solid form) and warm it between your palms. Gently rub the oil into the inflamed areas and allow it to dry before putting on a fresh diaper.
2. Olive Oil
Olive oil is packed with essential antioxidants - it helps induce a soothing effect on diaper rashes and reduces itching to a considerable extent. Due to the mild nature of organic, cold-pressed olive oil, it is considered safe for application to a baby's sensitive skin, including the areas around the genitals and the buttocks. The anti-inflammatory properties present in olive oil make it an effective remedy for diaper rashes.
USAGE:
Apply 1 tablespoon of olive oil on the affected areas. Rashes and redness will subside gradually.
3. Castor Oil
Used for myriad medicinal and therapeutic purposes, castor oil contains a high amount of unsaturated fatty acids, including ricinoleic acid, which grants its anti-inflammatory, antifungal, and antibacterial properties. Castor oil can be used directly on baby skin to prevent infections and winter dryness. Also an effective remedy for diaper rashes, castor oil heals scratches and scars, and holds the ability to reduce redness.
USAGE:
Apply 1 teaspoon of cold-pressed castor oil with a light hand and allow it to absorb into your baby's skin before putting on a diaper or dressing him/her up.
4. Aloe Vera Gel
Aloe Vera gel works wonders for all types of skin irritations, including diaper rashes. Due to the presence of anti-inflammatory components, aloe vera has the ability to combat infections and repair skin through the infusion of Vitamin E. Aloe vera offers quick relief from rash-induced pain and locks in moisture to prevent flaking of skin.
USAGE:
Take a small quantity of organic aloe vera gel and apply it gently over the affected areas.
5. Neem
Neem holds the ability to relieve pain, soothe, nourish and heal. Extremely effective for diaper rashes, organic Neem oil is wonderful for all sorts of skin irritations and is highly effective against fungi, including candida, which is a major contributor to recurring diaper rashes. Neem also has anti-inflammatory, antimicrobial, and analgesic properties, and is gentle on delicate baby skin.
USAGE:
Mix a few drops of organic Neem oil in a base of Organic Coconut Oil or Olive Oil. Apply the mixture to dab the affected areas gently with a soft cotton pad. The rashes will fade quickly with consistent use. Please conduct a patch test before actual use.

General Precautions
Apart from employing these homemade remedies, it is crucial to keep the following tips in mind:
Keep the diaper area clean and dry. Change the diapers immediately after they become wet or soiled.

Don't rub the area vigorously while applying remedies. Friction can worsen itchiness and inflammation.

Facilitate maximum airflow to aid the healing process. Avoid airtight clothing and diaper covers.
While these effective remedies ensure the wellbeing of your child, you should consult a medical practitioner if rashes worsen or are present for a prolonged duration. Don't forget to take extra care of your baby this winter, and give them ample love and warmth!
You Can Also Watch This YouTube Video About

Home Remedies for Diaper Rash in Babies

:
Leave a comment