Skin Care
Why Bakuchi Face Oil is the One Grooming Product Every Man Should Have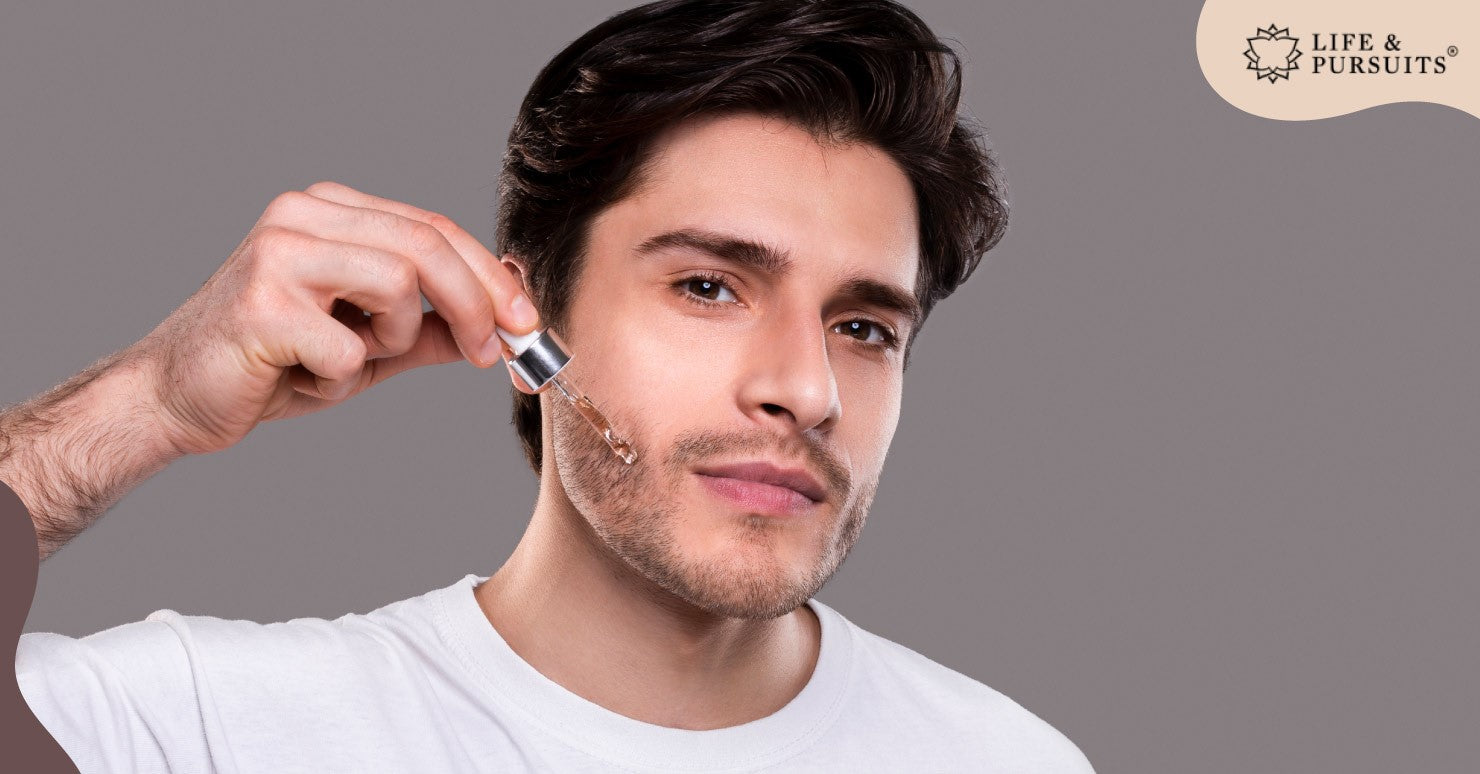 Men, let's be real: if you knew of a grooming product that would improve your skin, make you look younger, and make women want to run their hands through your beard, you'd buy it this instant.
So, what's the formula? It's called Bakuchi Face Oil.
The secret is in the seeds: Bakuchi Face Oil is made from the seeds of the Bakuchi tree, which grows in the Indian subcontinent. It has been used for centuries by Ayurvedic practitioners in India for its antiseptic properties and ability to soothe inflammation.
It is also known for its ability to reverse the signs of aging and improve skin quality. In addition, the product is vegan, gluten-free, cruelty-free, and smells amazing!
Whether you've got a goatee or a full Gandalf, if you're a man who likes to have facial hair but is tired of the dry skin underneath it, Bakuchi Face Oil is the solution you've been waiting for. 
The Goodness of Bakuchi Face Massage Oil 
Men's skin is highly prone to blemishes and acne, as well as dryness and irritation. It also has large pores, giving way to more buildup, causing blackheads, whiteheads, and other blemishes. It is also thick, therefore, it doesn't retain moisture that well. Thus, you need to take extra care to keep your skin looking fresh and healthy. That's where our Bakuchi Face Oil comes in! It comprises these natural ingredients: 
Bakuchiol - Keeps the skin bouncy and youthful while calming redness and acne. 

Natural Retinol - Encourages skin cell regeneration and reveals new and healthy skin. It also reduces fine lines. 

Pomegranate Oil - Contains high amounts of Vitamin C, which has antioxidants, is anti-inflammatory, and has skin-lightening properties. 

Olive Squalane - Hydrates and moisturizes the skin without leaving an oily finish. 

Apricot Oil - It is rich in Vitamins A and E, which help retain moisture in the skin and keep it smooth and supple.
Reasons You Need Our Bakuchi Face Oil 
When you apply the face oil, it increases the water content of your skin by sealing in moisture. Thus, your skin will stay hydrated longer, which has two immediate benefits: fewer wrinkles and softer skin. And Bakuchi Face Oil itself has so many benefits that you'll regret missing out on the experience. Here are some reasons why you need this face elixir:


1. It reduces acne - 
Bakuchi face oil can help reduce redness and inflammation caused by acne breakouts while also working to prevent future breakouts from occurring. It will also help clear up blemishes and pimples that already exist on your skin as well as prevent new ones from forming in their place!
2. It is rich in antioxidants - 
Bakuchi is rich in antioxidants which help fight free radicals found in the air. By using our face oil, you can reduce the appearance of sun damage, wrinkles, and fine lines while improving skin elasticity.
3. It is an all-in-one product - 
You don't have to worry about figuring out which parts of your face need toning, moisturizing, and exfoliating. One application takes care of it all-from flaky skin during the cold winter months to redness and irritation caused by razor burn. 
4. It is free of chemicals and allergens - 
If you've got sensitive skin or developed allergies to any ingredients from other grooming products, then our Bakuchi face oil is the fix you need. It is completely natural and made with organic, and you know exactly what's going into your skin—no chemical additives or mysterious "fragrance" blends that could cause an allergic reaction.
How to Apply 
The process of applying this oil is pretty simple. All you have to do is rub a few drops on your fingers and massage your face using circular motions to let the oil reach your pores. The oil will be absorbed smoothly and quickly, leaving your skin feeling soft, supple, and well moisturized. 
You may think that a face oil is going to make your skin oily, but you're wrong! Bakuchi Face Oil leaves behind no greasy residue or clogged pores. It only works in your favor. And it's safe for all skin types! 
Bakuchi has been prized for centuries in Ayurveda for its nourishing and antioxidant properties and is a key ingredient in this luxurious face oil. 
Life and Pursuits' Bakuchi Oil protects mature skin from environmental damage, helps restore and prevent the loss of elasticity, minimizes fine lines and wrinkles, and improves skin's overall tone. There's no doubt that you need it in your grooming process! Come on, get
shopping
!
Leave a comment