Skin Care
NATURAL & EFFECTIVE TIPS FOR COMPLETE FOOT CARE DURING WINTERS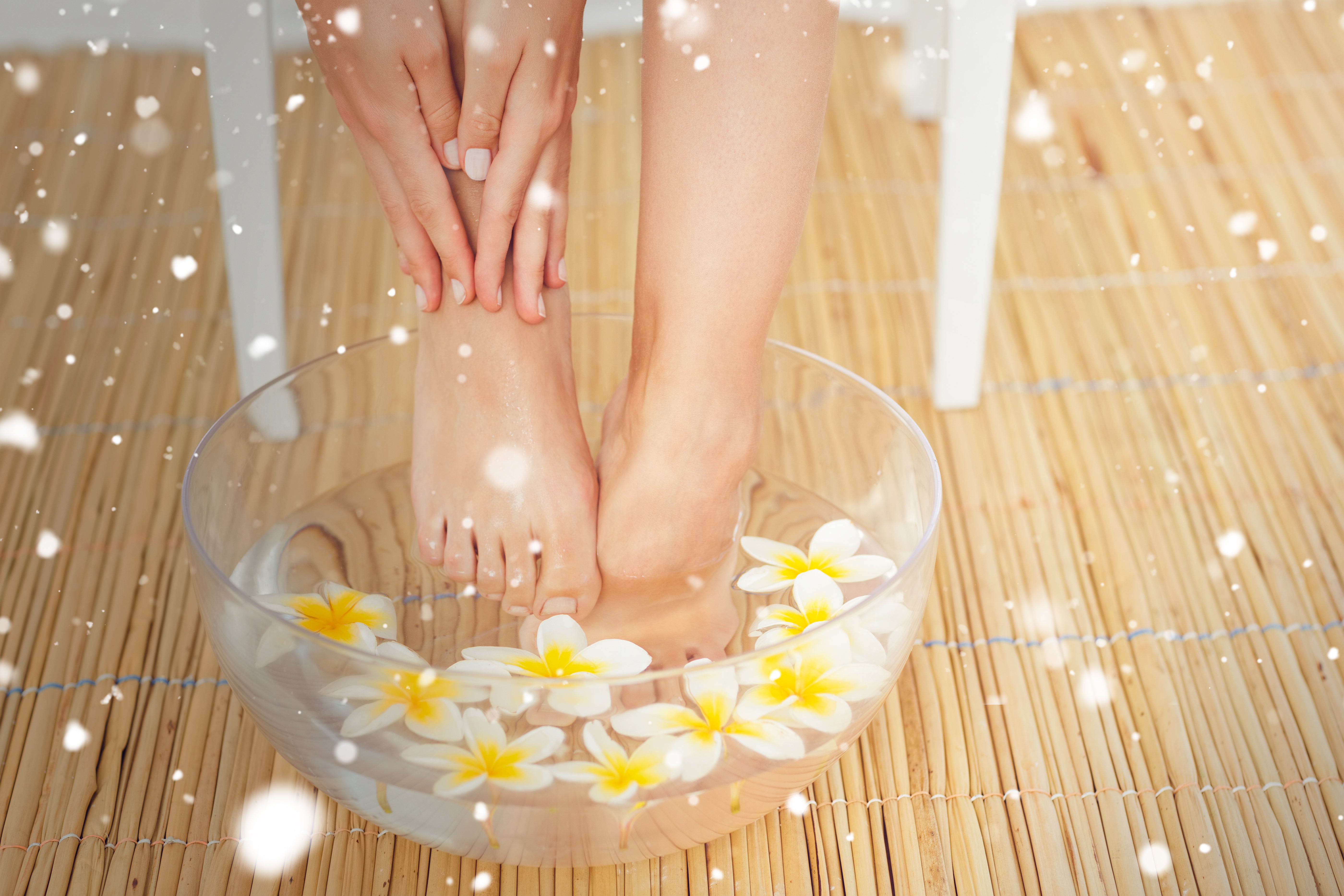 Winter brings along with it a host of skin-related issues, among which, cracked and chapped heels emerges as a nightmarish problem. Cold and damp weather, coupled with artificial heat sources such as electric blankets and heaters can damage feet and cause deep cracks. While moisturization is key, it is essential to adopt certain precautions in order to take care of your feet.
Dry Feet - Symptoms & Causes:
As we're bipedal beings, our feet are most prone to damage. Direct exposure to dirt and cold, along with the inherent absence of oil glands, makes the area more dehydrated in comparison to other body parts. This evolves into a severe problem for certain individuals, especially those suffering from diabetes and athlete's foot. Dry feet can lead to flaky skin, deep and painful cracks that bleed, pus formation, itchiness, rashes, redness, hardened skin, and inflammation. Apart from harsh weather, dry feet can be caused by:
using harsh and scented soaps.
soaking feet in hot water for an extended period of time.
taking daily showers in scorching-hot water.
skin disorders, such as athlete's foot, psoriasis, eczema, etc.
medical conditions, such as thyroid or diabetes.
exposure to direct sunlight.
natural aging, as our skin tends to lose moisture with age.
General Tips For Complete Foot Care:
Stay hydrated - It is a well-known fact that water is essential to keep us hydrated. When we don't drink sufficient water, our mouth and throat start feeling dry and parched. The same is applicable for our skin, which requires moisture to retain its smoothness and elasticity. Drink ample water to keep your feet soft and crack-free.
Keep feet covered during winters - It is crucial to take necessary precautions for your feet, especially during winters. Keep your feet warm and covered at all times, preferably also when you go to bed. Wear comfortable shoes and refrain from excessive walking.
Exfoliate your feet from time to time - Wash your feet with warm water and exfoliate with a natural foot scrub, using ingredients such as grounded sugar and organic coconut oil. You can effectively eliminate dead skin cells with the help of a pumice stone. Pumice stone is a kind of natural volcanic rock, which helps smoothen the heel area, along with the feet soles. Refrain from using a pumice stone if the cracks are deep and painful, as it might damage your feet further. In such situations, you can use an organic foot care cream made with zinc oxide and completely natural ingredients. If the condition persists, consult a podiatrist.
Keep your feet moisturized as much as possible - Use a hydrating organic foot cream or foot moisturizer to make sure that the skin in that area does not become dry and hard. Make sure that your moisturizer is mild and unscented, and use it up to 2-3 times a day. Apply it before going to bed and you will wake up with soft and supple feet.
Soak your feet in lukewarm water once in a while - In order to attain softness, you can soak your feet in lukewarm water from time to time. Add 1/4th cup of organic apple cider vinegar to warm water and submerge your feet for 10-15 minutes. You can also do the same with natural essential oils for a soothing experience.
Natural Remedies For Cracked Feet During Winters:
1. Coconut Oil
Coconut oil holds the ability to keep skin soft and hydrated. Apart from being an effective anti hair fall oil, it also helps remove dead skin cells and provide nourishment by penetrating deep into the layers of the skin.
USAGE: Apply 2 tablespoons of organic coconut oil liberally on the affected areas. Wear loose-fitting socks and go to bed. Wash off your feet with lukewarm water when you shower the next morning.
2. Olive Oil
The nourishing properties present in olive oil heals cracks and makes skin soft and supple. Olive oil also helps soften cuticles and treats yellow-tinted nails.
USAGE: Add a few drops of olive oil to a cotton ball and gently massage your feet in circular motions. After doing this for 10 minutes, cover your feet with thick cotton socks. Wash off after an hour.
3. Sesame Oil
Owing to its nourishing and recuperative properties, sesame oil heals and softens deep cracks and hardened skin.
USAGE: Apply half a tablespoon of organic sesame oil on the affected areas. Massage well till it is absorbed deep into the skin. You can do this on a daily basis before going to bed.
4. Aloe Vera Gel
Due to its regenerative properties, aloe vera holds the ability to soothe and nourish dead, dry, and cracked skin. Apart from increasing collagen synthesis, it heals cracks and ridges, and the amino acids present in this wonder herb accelerate skin-softening processes.
USAGE: Soak your feet in lukewarm water for 5-10 minutes. Post patting dry, apply organic aloe vera gel liberally on the affected areas. Wear socks and leave the gel overnight. You can repair this every 4-5 days.
5. Honey
A natural antiseptic containing antimicrobial agents, honey helps soothe feet blisters and heals cracked ridges.
USAGE: Add 4-5 tablespoons of honey to half a bucket of lukewarm water. Soak your feet for 15-20 minutes. Scrub off gently with a soft loofah. You can do this on a weekly basis to attain soft, lovely heels.
Once you follow these tips and remedies, you will witness the first signs of healing after a week or so. However, if you are suffering from an acute skin problem, please consult a podiatrist at the earliest.
Leave a comment