What Maa would Say #1: When she sees dark circles beneath your eyes.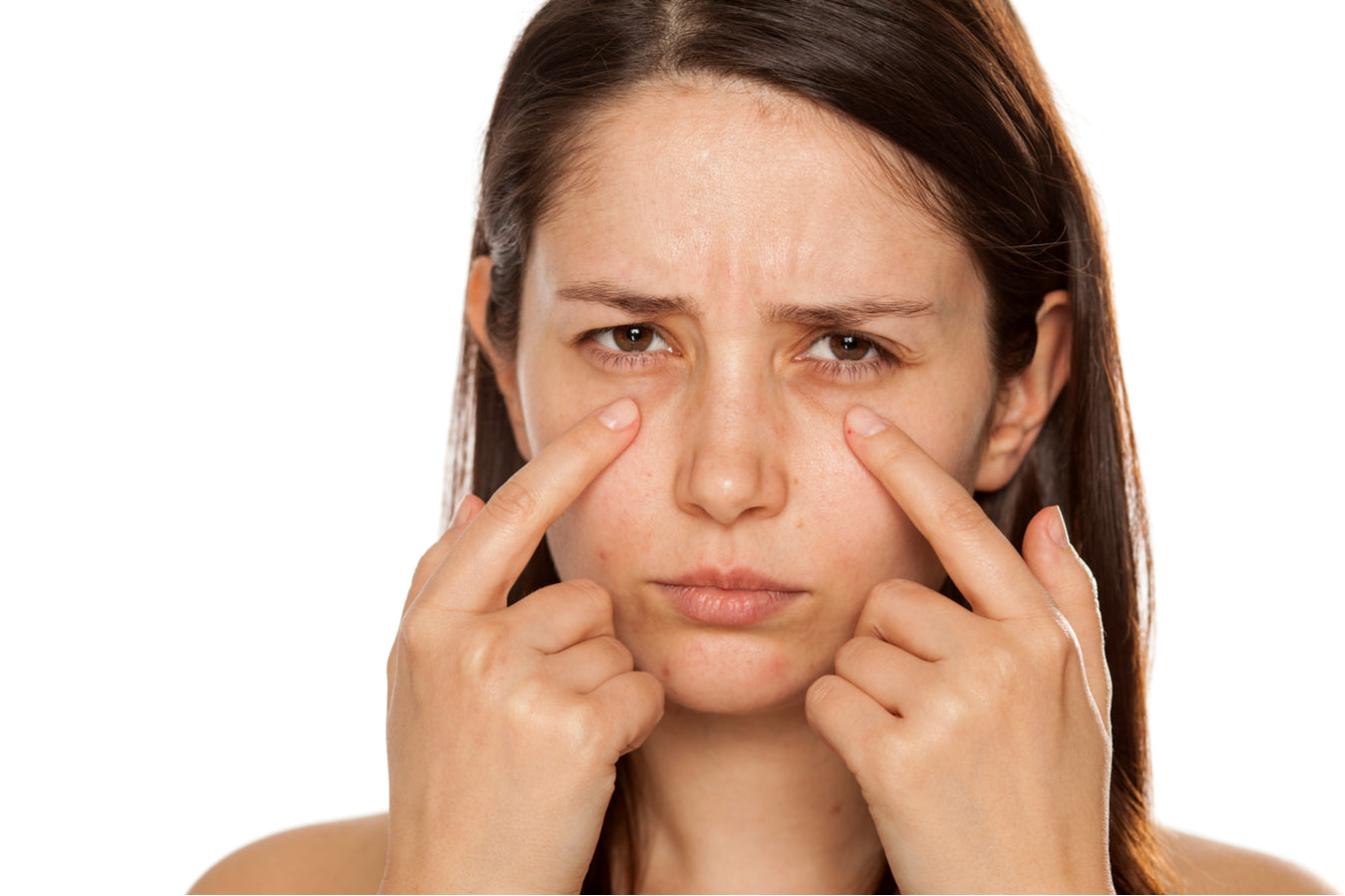 Someday, while your gaze is fixated on your cell-phone screen, Maa will disapprove  the dark circles beneath your eyes. Her tantrums will cover all the common causes of dark circles: eye-strain due to over usage of cell-phones, lack of sleep, and an improper diet. Aging, allergies, dehydration, sun exposure, and genetics also result in dark circles beneath one's eyes.
This is not it, though. When she's done taunting, Maa always has effective and natural, chemical-free solutions for such skin conditions. Mother's care and organic ingredients envelop home remedies that get rid of dark circles in a jiffy!
1. Turmeric and Mint Leaves
The medicinal properties of Turmeric rejuvenate your skin.
Firstly, extract the juice of mint leaves. Sounds complicated? It's not. Blend the leaves into a puree and soak out the juice. Next, add a quarter spoon of turmeric to the juice and apply the mixture on the dark circles, spreading it evenly. Let it dry for twenty minutes and then wash it with cold water. The affected areas will be noticeably rejuvenated!
2. Cold Cucumber Slices
Cucumber contracts skin tissues, diminishing dark circles.
Cucumber is a coolant with antioxidant properties. It helps in contracting skin tissues, shadowing the visibility of dark circles. Practice the sight that you must have seen many times in soap operas and films: Get two cucumber slices and place one on each eyelid. Rinse after five minutes and repeat, if possible, every day for visible results.
3. Argan Oil
Vitamin E in Argan oil repairs skin cells.
Remember the name, as this oil comes laden with many benefits. Vitamin E in Argan Oil helps in repairing skin cells and heals wrinkles and fine lines. All you have got to do is to gently massage Argan oil over dark circles and go to sleep. Rinse, when you wake up and shine.
Almond oil, Coconut oil, tomato, potato, and milk are some other Maa's favorites that work wonders on dark circles. Look out for Aloe Vera too – it never disappoints. Every Maa believes in the power of Real Organic Ayurveda because being a mother, she knows that nobody else cares, heals, and nourishes like Mother Nature.
Leave a comment