Skin Care
What's Better: After-Shower Body Oil or Body Lotion?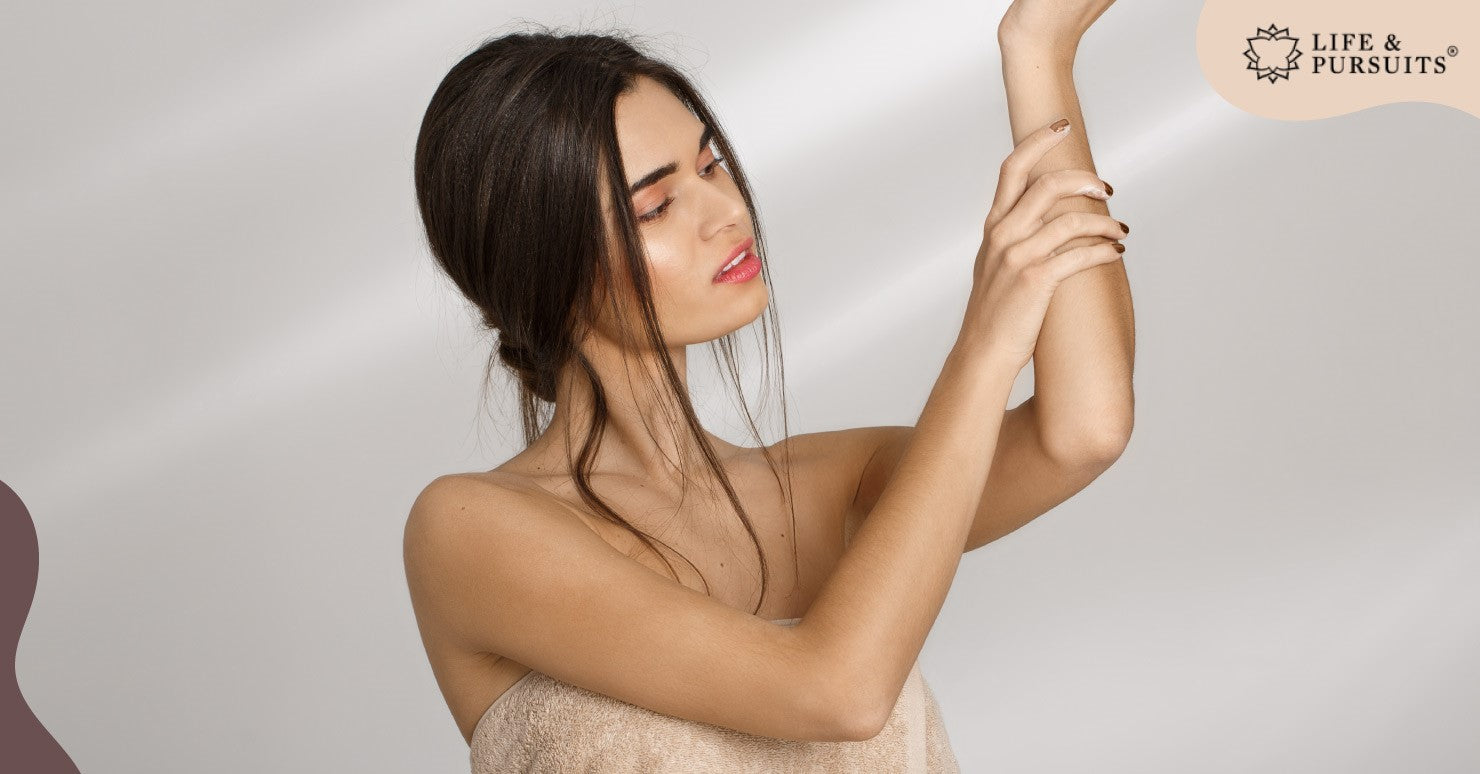 When it comes to taking care of our body, most of us are taught from a young age that we should be using lotion. And for good reason – body lotion is great at keeping our skin hydrated and looking healthy. But what if we were to tell you that things have changed. 
With pollution surrounding every atom of ours and long, hectic schedules leaving us with hardly any time to focus on our skincare and wellness, it has become imperative to pause and reflect. Re-considering our skincare choices, it's time to understand what to use for our skin type and requirement.
Body lotions are a conventional way of saying thanks to our skin. However, there's a new product on the market that's been gaining popularity in recent years - that's after-shower body oil. So, which one is better – body oil or body lotion? Let's scroll on and see!
Body Lotion v/s After-Shower Body Oil
Body lotions have a fanbase of their own. They have been one of the products in the race for a long time. It is important for us to realize how they contribute to our skincare in order to choose our pick. Body lotions benefit us as they:
- Keep the skin hydrated
- Can help improve the appearance of skin conditions such as eczema and psoriasis
- Often contain SPF to protect against the sun's UV rays
- Come in a variety of scents, making it an option for those who enjoy fragrance in their body care products
The body lotions have been working their magic for long but it is only fair for one to weigh it all before making a choice. This is where we stop and pay heed to body oils. 
Let's see if the oils make their way to the top, or the conventional approach takes the preference as we skim through their benefits.
Benefits of Body Oil
- Keeps skin hydrated for longer periods of time than lotion
- Often contains essential oils, which can provide therapeutic benefits such as improved sleep or stress relief
- Can be used on any part of the body, including the face
- Often comes in a variety of natural, unscented, or scented varieties
With oils offering a number of nourishing benefits and giving a headstrong fight to the lotions, the struggle to pick one is only getting tougher. 
Also Read: Are You Sleeping Enough? How Head Massages With Oil Can Help You Sleep Better At Night
The Ultimate Question
So, which one is better? The answer to that question depends on a few factors. 
For example, body lotion is often a traditional choice. However, body oils are disrupting the skincare industry and helping in moisturizing your skin all day long. It is not only aiding people with dry skin but also those with oily skin, as it can help to control the amount of oil that's produced. 
This leads us to the undying chaos -
Is Body Oil A Safer Choice?
Body lotion typically contains processed ingredients and chemicals such as parabens and phthalates, while body oils usually don't. This means that body oils are a safer option for those who want to avoid potentially harmful chemicals in their skincare products.
That being said, there are some pros and cons to both body lotion and body oil. For instance, body lotion is often less expensive than body oil, and it comes in a wider variety of scents. On the other hand, body oil is known to hydrate the skin for longer periods than body lotion, and it can provide therapeutic benefits when used with essential oils.
So, which one should you choose? 
It depends on your individual needs and preferences. If you're looking for a product that will keep your skin hydrated all day long, go with body oil. If you want a product that contains SPF or has a pleasing scent, go with body lotion. And finally, if you're interested in trying out a natural or unscented body care product, body oil is a good option. 
Body oils are changing the game, especially with the new organic-infused products that are making their way to the market. 
With natural ingredients bound in a chemical-free process, organic body oils are capturing the audience and creating their own space. Body oils are becoming the next big thing and taking people by surprise, one organic element at a time.
After-shower body oil is a new legacy in the skincare industry. It will help to moisturize and protect your skin from the everyday wear and tear. After-shower body oil can be used on any skin type and will help to keep your skin looking young and radiant. 
Also Read: A Natural & Nourishing Bath Routine
When to Apply
Apply after-shower body oil to damp skin and massage it in until it disappears. You can also add a few drops of after-shower body oil to your favorite lotion or cream to boost its effectiveness. After-shower body oil is non-greasy and won't clog pores.
Do you have a favorite body lotion or body oil? Let us know in the comments below! If you are seeking to try a new one or simply make a switch exploring the best after-shower body oil in the industry - you can choose yours with
Life & Pursuits
. Check out the website for information on natural and organic body care products and slay through the harsh seasons away with us!
Leave a comment