Hair Care
10 Magical Gifts from Nature for Hair Growth
Have you ever compared your hair with your mother's and felt that even at her age, her scalp is much fuller than yours? You are not alone.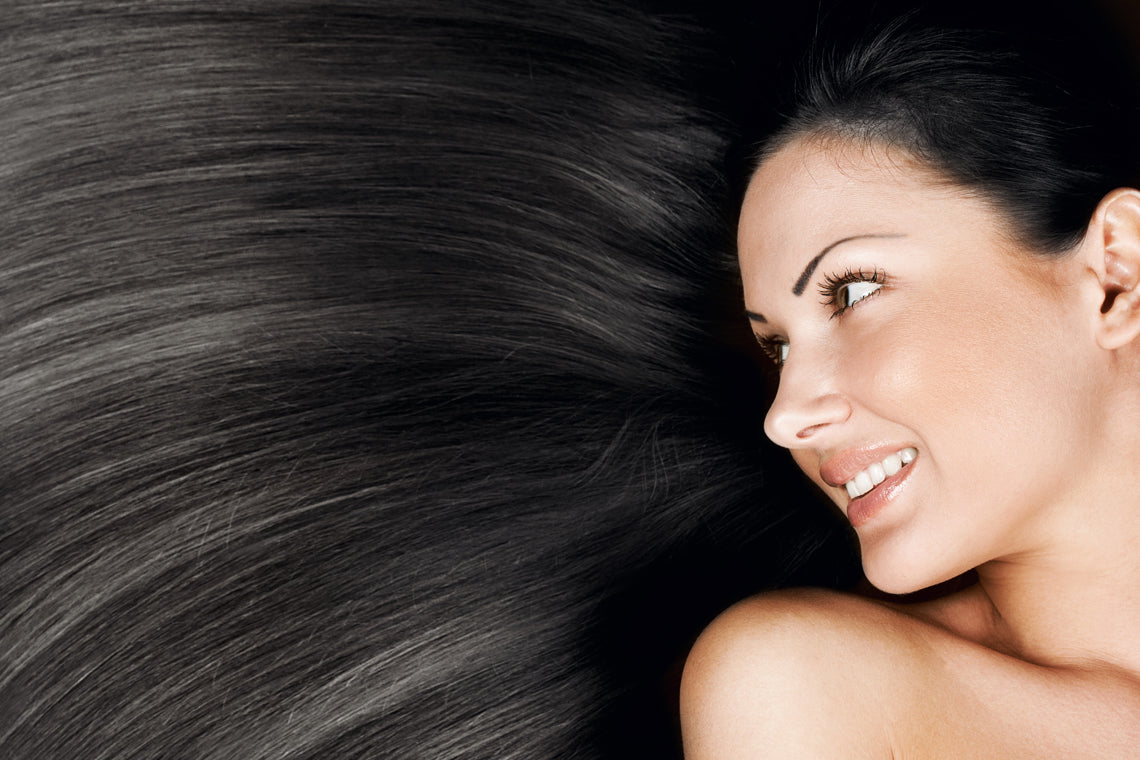 Have you ever compared your hair with your mother's and felt that even at her age, her scalp is much fuller than yours? You are not alone. We live in a chemical balloon, which is far different from the natural and safe world of our parents. From the air that we breathe to the food that we eat, everything is polluted these days. So much so that it is now affecting normal functioning of our body. Ironically, products that claim to boost the health of our hair are full of toxic chemicals.
Have we ever thought how and where these products are developed? The answer for most of the hair products is laboratory. When our hair are natural, mother nature would have surely offered something to take care of them. The need of the hour is to avoid toxic chemicals and embrace natural and organic way of life.
List of natural herbs and oils for hair growth
Amla
According to Ayurveda, excess Pitta in body can cause hair greying. Amla or gooseberry naturally cools body from inside and improves its functioning. Vitamin C in Amla strengthens hair, improves lustre and prevents premature greying. The little wonder fruit is also loaded with iron and carotene that promote hair growth.
Our grandmoms would swear by the goodness of amla and suggest to mix it with shikakai powder and water to get a wonderful hair mask. Apply it for an hour and then wash off with normal or lukewarm water.
Neem
A key ingredient in many Ayurvedic medicines, Neem is a power house of medicinal properties. The evergreen tree has proven property to fight bacteria, fungi and parasites. If eaten,  neem leaves clean the blood and remove toxins from our internal organs. But, few people have the courage to do so. Alternately, it can be used topically as neem oil, or fresh leaves paste as a hair mask. The neem mask helps in eliminating dandruff, and opens up pores that get clogged due to dandruff. This enables body to produce natural oil and that in turn fosters hair health and hair growth. Neem promises lustrous manes to those who promise to shun chemicals.
Black Pepper
A little shy name in the beauty world, pepper is not just a spice but a bomb with immense potential for lustrous hair. Many international studies have proved that pepper stimulates hair follicles and helps in hair growth. Pepper contains a natural cannabinoid blocker that combats body's receptors stopping hair growth.
Pepper can be used to fortify olive oil and coconut oil. Add one table spoon of pepper to olive oil and let the prepared solution sit in dark bottle for about two weeks before applying as a hair massage oil. It can also be mixed with coconut, peppermint, castor and tea tree oils. It can also be mixed with Vodka and Beer and has to be applied to scalp.
Aloe Vera
This natural cactus-family product doesn't need any introduction. The green leafy plant stores thick jelly like substance, which is a wonder drug. It's pulp can be directly applied to the scalp, or can be mixed with oil to form a smooth paste. When used with henna, Aloe vera is a great hair conditioner. It soothes the dry scalp and moistures the dead looking hair.
Blend of oils
Oil is the most common topical treatment for any hair related issue. Oil is a moisturising agent that immediately soothes dry scalp and conditions hair from within. A nice oil massage offers lubrication that allows fingers to easily glide on the scalp, thereby improving the blood flow. This brings in nutrition to the roots, thus strengthening hair. According to Ayurveda, sesame oil and coconut oil are the best for scalp nourishment and hair growth. If suffering from hair loss, then blending a little Patchouli essential oil can do wonder in checking hair loss. Similarly, those who want to grow hair fast can blend little basil oil as it is a great stimulant for hair growth.
Mehandi
Mehandi or henna are leaves of a shrub of similar name. The leaves are natural dyes that tint the hair and have been in use since ages. Additionally, they are great hair conditioning agent that soften hair. Regular use of henna checks hair loss and fosters hair growth. One can use fresh henna leaves or dried powder.
Blend the henna with amla, shikakai and little yogurt to make a paste and to be left overnight to mature. The following morning apply the paste along the hair length and leave it to dry for a couple of hour and then to be washed off with cold water.
Yogurt
A great hair conditioner, yogurt has always been a regular member of the Indian hair care system. It is a great remedy for dandruff and prepares scalp to absorb nutrients from oil or other treatment.
Use it as as a single agent hair mask or combine with henna, egg or oil to offer an enhanced hair care.
Tea and Coffee
Not many people give credit to tea or coffee to be of any value other than being great beverages. Surprisingly, these famous drinks are powerhouses of antioxidants and are good for scalp. Caffeine in these beverages blocks DHT, a hormone responsible for hair loss. Additionally, they add shine to the dull hair and soften them.
Curry leaves
The aromatic South Indian herb does not just adds flavour to food, but also boosts hair health from within. Curry leaves are rich source of vitamin B. It strengthens roots of new hair with essential pigments, leading to hair growth. It is also known for restoring the natural colour of the hair.
To prevent hair fall, prepare a hair mask of curry leaves and yogurt blended together in equal ratio. Apply this mask every week for at least an hour before shampoo.
It will not be surprising if you find hair care a cumbersome job and feel that your enthusiasm for homemade remedies may fade off soon. In that case, Life & Pursuits certified organic hair growth oil is the perfect answer to all your hair woes. The company is completely transparent and discloses all ingredients on its website and product labels. It doesn't hide any harmful component under the shield of words like 'Base' or 'QS'. The product has been tested and certified by USA's USDA Organic, Europe's NATRUE and India's India Organic.
About Life & Pursuits
Life & Pursuits is a social mission to spread health, happiness and harmony in the world. We're a purpose-driven organization and call ourselves People Against Toxins. We strive to create a natural, safer and toxin-free world for children.
We offer India's first 'certified' organic baby and family care products based on the proven wellness science of Ayurveda. Our products are certified by USDA (USA) and NATRUE (Europe), the most stringent and reputed organic certification programs globally.
Leave a comment