Hair Care
Summer Haircare Tips to Shield Your Hair from Sun Damage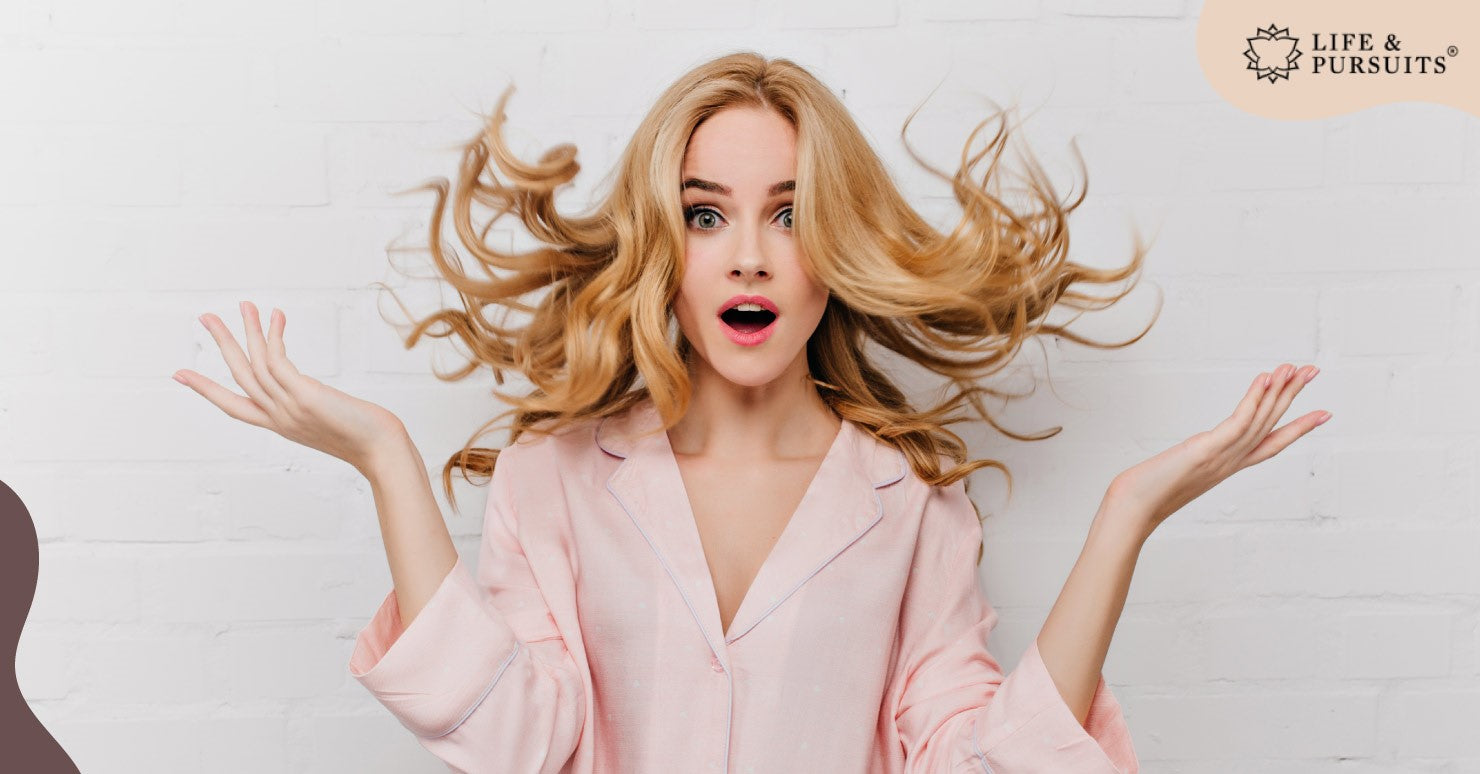 The scorching sun can damage your hair as it can damage your skin if you don't take appropriate precautions against the harmful UV rays. Yes, a sun-kissed selfie with your favorite outfit is vital for your grid now, but without proper hair care,  you might end up looking back at a dull, sun-damaged version of yourself.  
Your hair needs proper nutrition and hydration to stay healthy and lustrous. And as everyone's hair is different, some of you might need to care for and tend to it more frequently than others, but that is required, especially in the summers, to prevent hair fall and dryness. 
Let's discuss a few tips on the best ways to care for your hair during summers. 
Five Tips For a Summer-Ready Hair Care Routine  
Clear skies, cloudy nights, summer days are the perfect time to chill over cool beverages and balmy conversations. Don't let damaged hair shy you away and stay indoors. With these hair care tips, you'd be all set for the picture-perfect summer affair.
1. Use light Hats/Scarves  
Time for those fancy light hats and scarves that protect your face and eyes from the scorching heat while adding a breezy, summery look to your outfit. Easy to pack and wear, hats and scarves protect your hair from direct sun damage and prevent your scalp from getting sunburns and heat boils. 
2. Sunscreen for Hair 
Though haircare products come with sun protection, they contain toxic chemicals which would do more harm than good for your hair. Therefore, experts advise running your hands through your hair after applying sunscreen to your face or body.   
3. Stay Hydrated 
No matter how nourishing your external supplements are, you need to keep your body cool during the summers and stay hydrated. Drink lots of water and hydrating juices to regulate body temperature. This will ensure that your head and hair are well-moisturized. 
Also Read: Why Organic Aloe Vera Gel Is The Wonder Herb You Need This Summer
4. Trim the Rough Edges and Maintain a Clean Scalp 
Trimming the rough tips and split ends would make it easier to manage and help the tips grow evenly. Also, a clean scalp is a sign of a healthy body. Ensure to wash your hair two to three times a week or according to your hair density and body temperature to avoid dandruff and itchy scalp. However, avoid overwashing since it can take away the natural oils in the scalp and cause dryness. 
5. Oil Massage 
Natural oils like coconut or sesame would have a calming, rejuvenating impact on your hair as well as your body, leaving you refreshed and invigorated. 
Massaging your scalp and body with oil is a centuries-old practice, not just for its healing properties but also for its moisturizing and antibacterial qualities that promote hair growth and improve blood circulation.  
Natural and organically processed oils are ideal for a calming massage treatment since they condition your scalp and provide adequate nutrition without causing any hair damage. Who doesn't love a warm oil massage followed by a bath in scented water to beat the summer blues? 
It is almost dizzying to find so many hair products in the market that claim so much goodness to hair that you'd sometimes be tempted to try them on and be dejected when it doesn't work to improve your hair. That's because every hair type is different, and also, the chemicals present in those products cause more damage to your hair than repairing it. 
We understand. Suitability, especially when it comes to hair and skin care, is a hard thing involving a lot of trial and error until you find that one product that works its magic on you. With Life and Pursuits, you're one scalp massage or conditioning away from finding the best possible product for your hair care. 
Hair Care By Life and Pursuits
Combining the ancient science of Ayurveda and the efficacy of organic ingredients and processes, the hair care range by Life & Pursuits is a boon to skin and hair care enthusiasts. Made with 97%+ organic ingredients, the body and scalp oils are just what you need for a calming massage, soaking in the goodness of powerful herbs and natural extracts. 
Organic Bhringraj Scalp Oil
Prepared with extracts of Mahabhringraj, Hibiscus, and Amla, Organic Bhringraj Scalp oil prevents hair damage and premature graying and provides deep-conditioning to hair. Gently massaging bhringraj oil on your scalp as a part of your pre-wash routine or after-wash conditioning would help regulate blood flow in your scalp and strengthen hair follicles. 
Mahabhringraj is the magic herb for hair care. A powerful blend of extracts of turmeric, curry leaf, fenugreek, and Neem, applying Bhringraj Oil regularly would promote healthy hair growth. 
Organic Amla Hair Oil 
Amla or Gooseberry is another effective ingredient that boosts hair growth and prevents hair damage and dryness. Rich in Vitamin C, Organic Amla hair oil is a formulation of extracts of potent ingredients like Brahmi, Gotu Kola, Triphala, and Sunflower oils, which help retain moisture for a longer time and gives a healthy shine to hair. 
Organic Sesame Oil 
Cold-pressed sesame oils are perfect for a summertime hair massage because sesame is well-known for its heat-regulating and nourishing properties. Like all our products, Organic Sesame Oil contains natural extracts that are ideal for body massage and conditioning. In addition, it helps keep your skin supple and radiate a healthy glow. 
Check our website for more skin, hair, and baby care products to shield yourself from skin and hair damage this summer and for a satisfying self-care experience. 
Leave a comment