Hair Care
6 REASONS WHY CASTOR OIL SHOULD BE A PART OF YOUR BEAUTY REGIMEN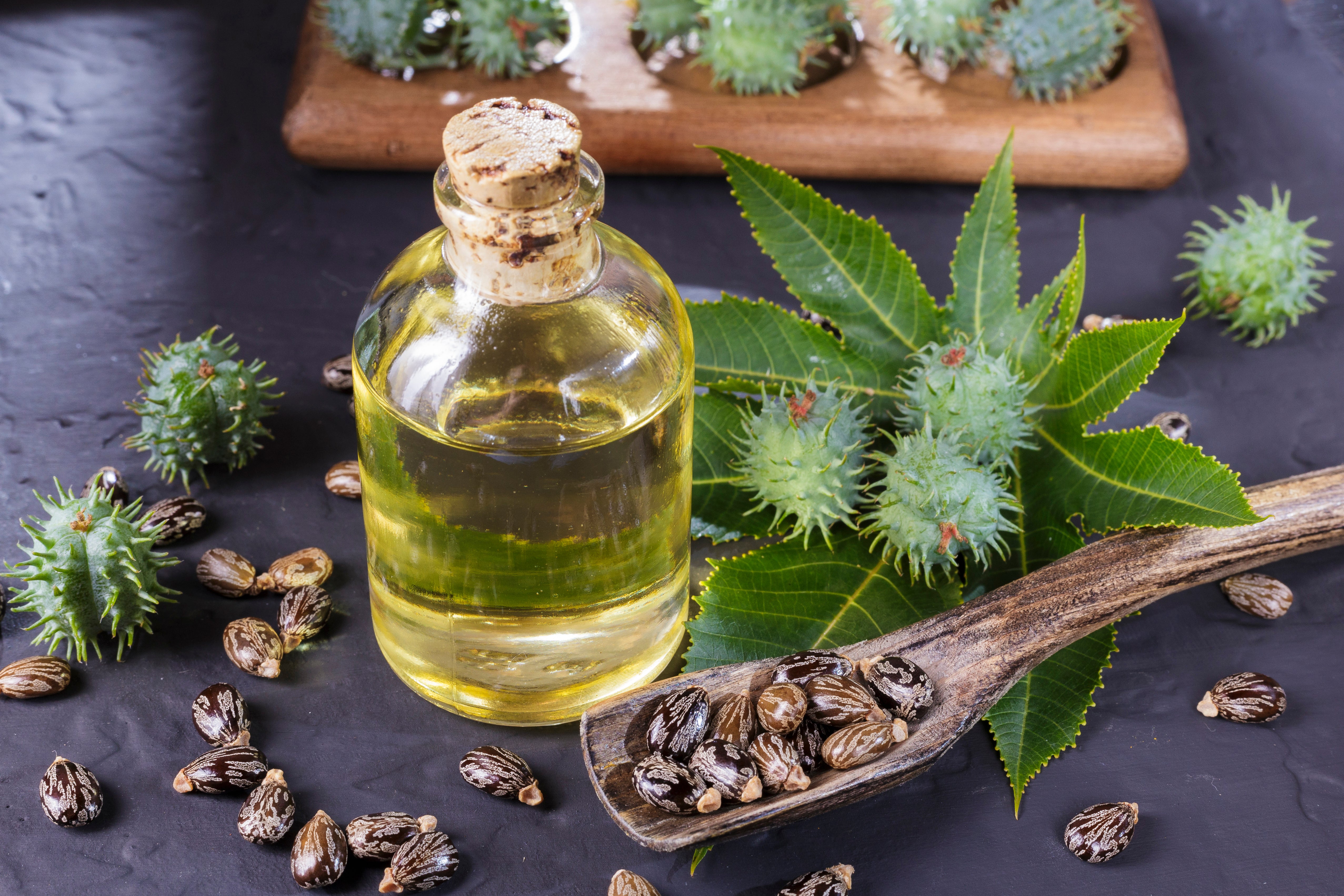 We stand on the cusp of seasons: the winter winds still dominate the weather, but spring is not far behind. While our beauty regimens evolve with the seasons, there are some natural ingredients which do wonders for us at all times. Castor oil, derived from the castor plant Ricinus communis, is loaded with antioxidants, Vitamin E, Omega 6 and essential proteins, making it an indispensable part of every beauty regimen. Apart from eliminating most skin-related problems, Castor Oil is extremely beneficial for overall hair health. To help you know more, here are some reasons why castor oil should be a part of your everyday beauty regimen:
1. Clears Skin, Combats Acne
It is common knowledge that most commercial skin products contain harsh chemicals and mineral oils, which strip the skin of essential oils, hence making it dry. Every time your skin is robbed of moisture, it compensates for the same by naturally producing more oil, which in turn, triggers acne. However, castor oil counterbalances this phenomenon, as the presence of fatty acids helps restore the skin's natural balance.

Take 1 tablespoon of organic castor oil and apply it gently on your face. Massage in circular motions. Leave it on, overnight and rinse off the next morning.
2. Makes Hair Healthy, Thick & Radiant
As per a study published in the Journal of Cosmetic Science, Castor Oil adds beauty to the appearance of hair by increasing its luster. Primarily known as a hair growth oil, castor oil nourishes the scalp and boosts blood circulation through frequent massages. It is also a potent natural hair conditioner, making hair soft and tangle-free.

You can start by adding a few drops of castor oil on a soft cotton pad and massaging your scalp gently, yet thoroughly. Take a few drops of oil in your palm, and apply it on the midsection and ends, as this will provide protection against breakage. Let it sit for an hour and wash off with a mild herbal shampoo.
3. Treats Wrinkles, Fine Lines
A wonderful natural remedy for wrinkles, castor oil rejuvenates damaged skin and nourishes skin tissues. It also stimulates collagen production, which maintains skin elasticity, reduces wrinkles and fine lines, and helps retain a youthful glow.

Apply a small amount of castor oil on the affected areas and leave it overnight. Continue this regimen twice a week and you will notice a remarkable difference in skin quality and texture.
4. Prevents Hair Fall
Hair fall can be a nightmarish problem, especially when it is accompanied with acute and rapid loss of hair. Massaging your scalp with castor oil can make roots stronger, prevent hair fall, and eliminate dryness. By triggering hair growth through dormant hair follicles, it combats the issue of premature hair fall and graying.

For best results, you can mix 1 tablespoon of pure castor oil with crushed fenugreek seeds and apply it as a hair mask once a week. Keep it on for 30 minutes; wash off with a mild herbal shampoo.
5. Keeps Lips Soft & Hydrated
Castor oil provides hydration to the lips, especially during winters. While some individuals might favor commercial lip balms for the same, most of these products contain artificial fragrances and chemicals that are harmful in the long run. Moreover, most cosmetics are not cruelty-free and contain pressed pigments that can trigger rashes or allergies for those with sensitive skin.

It is safer and easier to dab a little castor oil on your lips: take a few drops of castor oil in your palm and apply it gently on the lips with your fingers. You can also mix castor oil with organic grounded sugar and use it as an occasional lip scrub. This will help remove dead skin cells and make your lips appear soft and lovely.
6. Grants Fuller, Thicker Eyebrows & Lashes
While all eyebrow shapes are beautiful, some individuals might want to boost brow and lash growth in a natural way. As mentioned above, castor oil holds regenerative abilities, which grant you darker eyebrows and thicker, curlier lashes.

Put a few drops of castor oil on a cotton ball or Q-tip and gently run it over your eyebrows. You can do the same for your lashes with the help of a clean mascara brush. Avoid direct contact with your eyes; dab away any excesses.
The benefits do not stop here. You can also use castor oil to treat puffiness, bags under the eyes, pigmentation, dryness of skin, and sunburn. Make sure that the castor oil you are using is cold-pressed, certified organic and Hexane-free. You should also perform a patch test in order to confirm whether your skin is too sensitive for castor oil application.

Choose natural. Choose organic. Be the best version of yourself!
Leave a comment