Hair Care
Which Is The Best Oil For Baby Massage?
Are your looking for the safest, effective & the best oil for baby massage? Get your answers and learn what the authentic Ayurveda has to offer.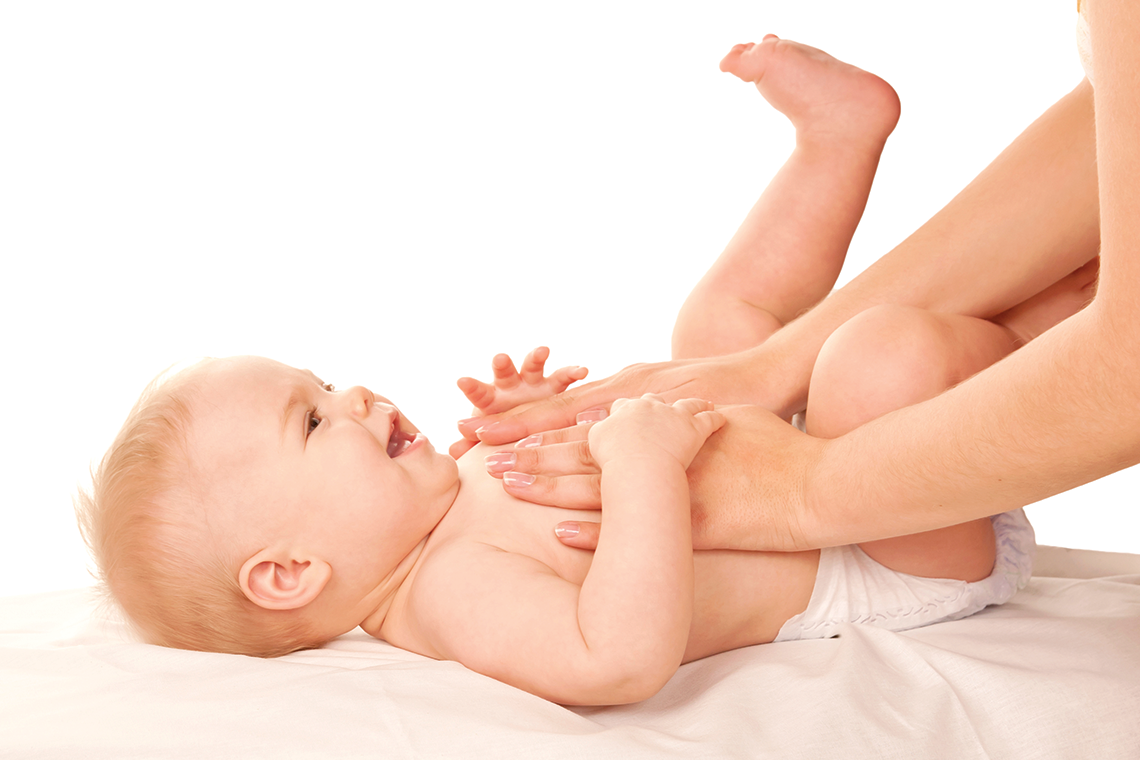 Congratulations on becoming a Mom, Mumma, Maa, Aayi, Amma!!!
There are so many ways in which a baby would address the person who has taken so many pains to bring her/him to life. Yet, the underlying feeling of love and care is always the same.
A child develops a strong bond with the mother even before her/his birth. Studies have shown that unborn baby's heart beats in sync with the mother's in the womb. Because of this rhythmic bond, baby stops crying whenever you hold your baby close to your chest/body. God has indeed developed strange ways to strengthen the bond between a mother and child.
Significance of Baby Massage
Massaging a baby brings her/him further close to you. It has always been an integral part of the Indian Ayurveda system for thousands of years. Now, the modern scientific studies also confirm its benefits. Your gentle hand movement on baby's body goes a long way in improving physical growth through the following ways:
Baby massage is deep rooted in Ayurveda as a daily ritual in Indian households with babies. You should also benefit from the experience of your Dadis and Nanis. It will be amazing to learn the craft of malish (massage) with a good baby massage oil. You can do daily massage until baby is 12-18 months and can gradually reduce the massage frequency.
One of the biggest criteria while choosing any baby massage oil is its safety for your baby. Most of the conventional oils are grown using synthetic pesticides, fertilizers and weedicides. These toxic synthetic chemicals and heavy metals have a very harmful effect on your baby's body. These chemicals penetrate the gentle skin of baby. We strongly recommend that you use only certified organic and best oil for baby massage. Conventional oils and mineral oil usually contain harmful toxins. Also, the oil refining process involves usage of synthetic agents. Do conduct a patch test on baby's arm to ensure that baby doesn't have any sensitivity. In case of sensitivity, avoid use of such oil and consult a medical practitioner.
The Best Oils for Baby Massage Recommended in Ayurveda Scriptures:
Sesame Oil 
(Til ka tel) 
is
 known
 as the 'King of Oils' in Ayurveda and is 
extensively
 used in Medicinal Oils and Panchkarma
. It has high content of anti-oxidants, unsaturated fatty acids, vitamins and minerals. Sesame Oil has natural anti-bacterial and wound healing properties. It is an excellent skin & hair moisturizer and skin softener. It also promotes physical strength, reduces stress, and improves sleep patterns
.
Coconut Oil
is a natural coolant and improves body strength. It also moisturizes skin and quickens wound healing. It contains Lauric Acid, which protects skin from harmful bacteria, fungi, etc.
Sunflower Oil is an excellent source of Vitamin E (an antioxidant). Vitamin E reduces production of free radicals and prevents damage to skin. The oil is a great emollient and is widely used in body massage oils and lotions. It moisturizes skin, reduces dryness and makes skin youthful and healthy.
Apart from the oils recommended in Ayurveda scriptures, here are some organic oils that are extremely beneficial for baby massage:

Orange Oil is cold-pressed from fresh fruit peel and grants a fresh, sweet aroma. It has anti-inflammatory, anti-depressive, and antispasmodic properties, and is uplifting and invigorating in essence. When used for baby massage, your baby feels a calming sensation.


Geranium Oil was used extensively by Egyptians to achieve beautiful and radiant skin. Produced from steam-distilled geranium leaves, this organic oil can be used to treat acne, reduce inflammation, alleviate anxiety, and balance hormones. This sweet-smelling oil can uplift your baby's mood and promote emotional wellness.

Patchouli Oil has an earthy, smoky, and musky smell, and doubles as a tonic, antiseptic, and an anti-depressant. It has the ability to soothe inflammation and skin irritations, and prevent infections.
You can also try other popular oils such as Almond Oil, Apricot Oil, Olive Oil and Jojoba Oil. Again, opt for certified organic oils, as they are unprocessed and offer high nutrition content.
Please avoid oils that have strong aroma such as Tea Tree Oil, Chamomile Oil. They may harm baby's sensitive skin and affect olfactory system (smelling sense).
Life & Pursuits Baby Massage Oil is a unique blend of cold-pressed certified organic oils and medicinal Ayurveda herbs. It increases muscular strength and vitality of baby. The oil meets stringent quality standards of the US and Europe.
Buy Organic Baby Massage Oil at:
About Life & Pursuits
Life & Pursuits is a social mission to spread health, happiness and harmony in the world. We're a purpose-driven organization and call ourselves People Against Toxins. We strive to create a natural, safer and toxin-free world for children. Our 'Campaign Safe Childhood' undertakes the following activities:
Educate parents about toxins in some personal care products, food products, toys, etc.
Enhance people awareness against false claims made by companies for their ulterior motives
Promote organic lifestyle for a safer, healthier and sustainable future for our children.
We offer India's first 'certified' organic baby and family care products based on the proven wellness science of Ayurveda. Our products are certified by USDA (USA) and NATRUE (Europe), the most stringent and reputed organic certification programs globally.
Leave a comment