Hair Care
HOW CAN YOU ADOPT ORGANIC SELF-CARE FOR A SAFE & JOYOUS HOLI?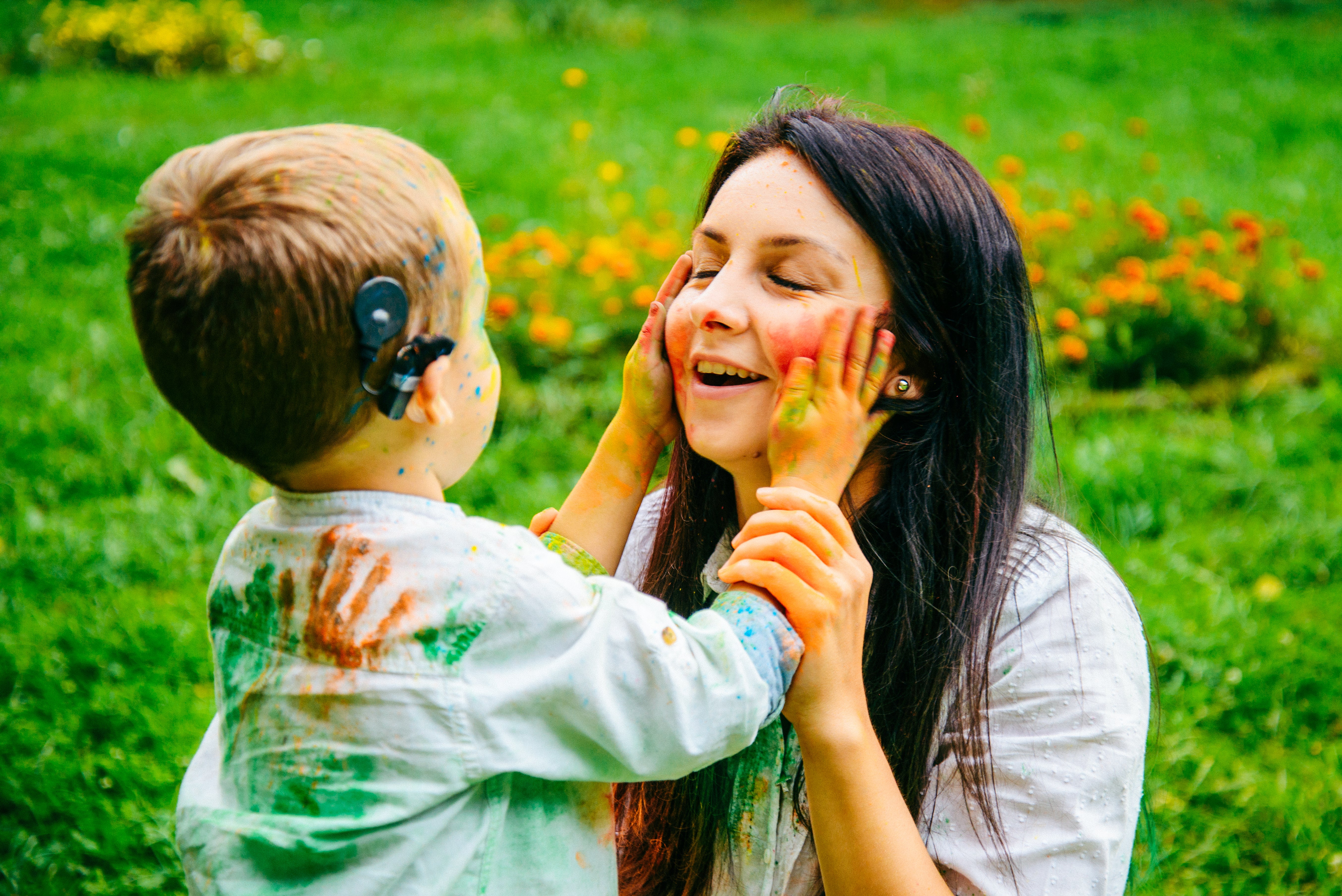 Holi, the festival of vibrant colors and fervent festivity, is just around the corner. Fostering a sense of happiness and community, Holi unifies individuals from all walks of life and provides us with a reason to celebrate. However, the dangers of using synthetic holi colors persist, as they seep into hair and skin and cause severe damage to the same, especially for those prone to sensitivity. The toxic chemicals present in traditional Holi colors can cause acne, rashes, hair fall, and split ends, among other problems. Hence, the need to switch to natural or organic colors is dire now, more than ever, due to health and environmental reasons.
In order to ensure skin and hair health, here's how one can practice organic self-care, both pre and post-holi.
Pre-Holi
As toxic Holi colors tend to penetrate deep inside the skin's epidermal (outermost) layer, it is important to create a natural barrier between your skin/hair and such potential allergens. Pre-Holi oiling is a tried-and-tested method of doing the same:
Hair Care
Chemical-laden colors can trigger dandruff, hair fall, frizziness, and split ends, which can be remedied with the help of organic hair oils. Cold pressed virgin Coconut Oil is a wonderful choice, as it prevents colors from damaging the hair cuticle & cortex and combats frizziness. Take 1-2 tablespoons of organic virgin Coconut Oil and massage on to your scalp & hair thoroughly, the night before Holi.

You can also choose organic, cold-pressed anti-hair fall oils containing natural ingredients, such as Bhringraj, Neem, Brahmi, and Hibiscus to prevent acute hair damage. 
Skin Care
Pre-Holi organic skincare is absolutely crucial if you wish to avoid rashes, allergies, breakouts, and damaged skin. Here's how you can do so:
Face & Body: Natural oils, including organic Castor Oil, Almond Oil, and Olive Oil can be applied all over the face and body before heading out. Most of these organic body oils contain Vitamin E, which provides much-needed nourishment to the skin and acts as a protective barrier, preventing colors from sticking to your body. Opt for oils that are free of parabens, mineral oils, and synthetic fragrances.
Lips: Lips are susceptible to retaining colors that do not wash off easily. Apply a thick coat of organic Castor Oil before heading out; you could also apply an organic lip balm to protect your lips.
Nails: Colors tend to penetrate the cuticles, resulting in tough, yellowish stains. To prevent staining, one can dip their nails in a mixture of Coconut and Castor Oil, or apply the same with the help of a nail paint brush.
Post-Holi
Now that you are drenched in the exuberance of vibrant hues, you are faced with the task of scrubbing the stubborn colors off. This is where the importance of an organic post-Holi regime comes in:
Hair Care
Rinsing or washing hair with harsh, chemical-laden shampoos after playing Holi can worsen damage and hair breakage. Use a mild herbal shampoo to wash off the colors; follow up with a natural serum, such as Aloe Vera Gel to retain softness and lock moisture in.
Skin Care
Most individuals tend to scrub their skin with harsh soaps to rub off colors - this can lead to severe skin abrasions and allergies. The harsh ingredients of soaps result in dryness and itching. Instead, one should use a gentle organic body wash enriched with natural ingredients to rinse off chemicals and color stains.

Opt for a pH balanced, biodegradable formula with the ability to cleanse skin thoroughly with the help of a rich, creamy lather. Use a soft loofah for the purpose of exfoliation and wash off with lukewarm water.

As soon as you step out of the shower, make sure to hydrate your skin with an organic body lotion. This will not only keep your skin soft but also preserve nourishment and elasticity.

While children can also adopt the same organic holi-care regime, make sure that they use organic products that are suitable for their sensitive skin. Ideally, babies should be kept away from harsh colors - however, the Indian tradition of applying a tika with gulaal (natural colors) on a baby's forehead persists. In this case, make sure to cleanse the area gently with organic Coconut Oil with the help of a soft cotton ball. It's best to give your baby an organic oil massage before the rituals begin. This shall shield their skin against the changing weather as well.
Apart from following this organic regime, make sure to exercise caution while playing with colors. Choose herbal, light colors over chemically-laden hues like deep blue & black. It's best if you could invest some time in making DIY eco-friendly colors at home using sandalwood powder, rose powder and the like.

Avoid playing in case of rashes/skin irritation, and avoid scrubbing the skin with a rough pumice stone. In case color makes its way into your eyes, consult a doctor immediately. Make sure to also follow an Ayurvedic diet during this season, as the constant fluctuations in weather can cause various illnesses.

Here's wishing you a happy, safe, and organic holi on behalf of team Life & Pursuits!
Leave a comment