Hair Care
WHY IS IT IMPORTANT TO USE ORGANIC BEARD OIL FOR FOSTERING BEARD HEALTH?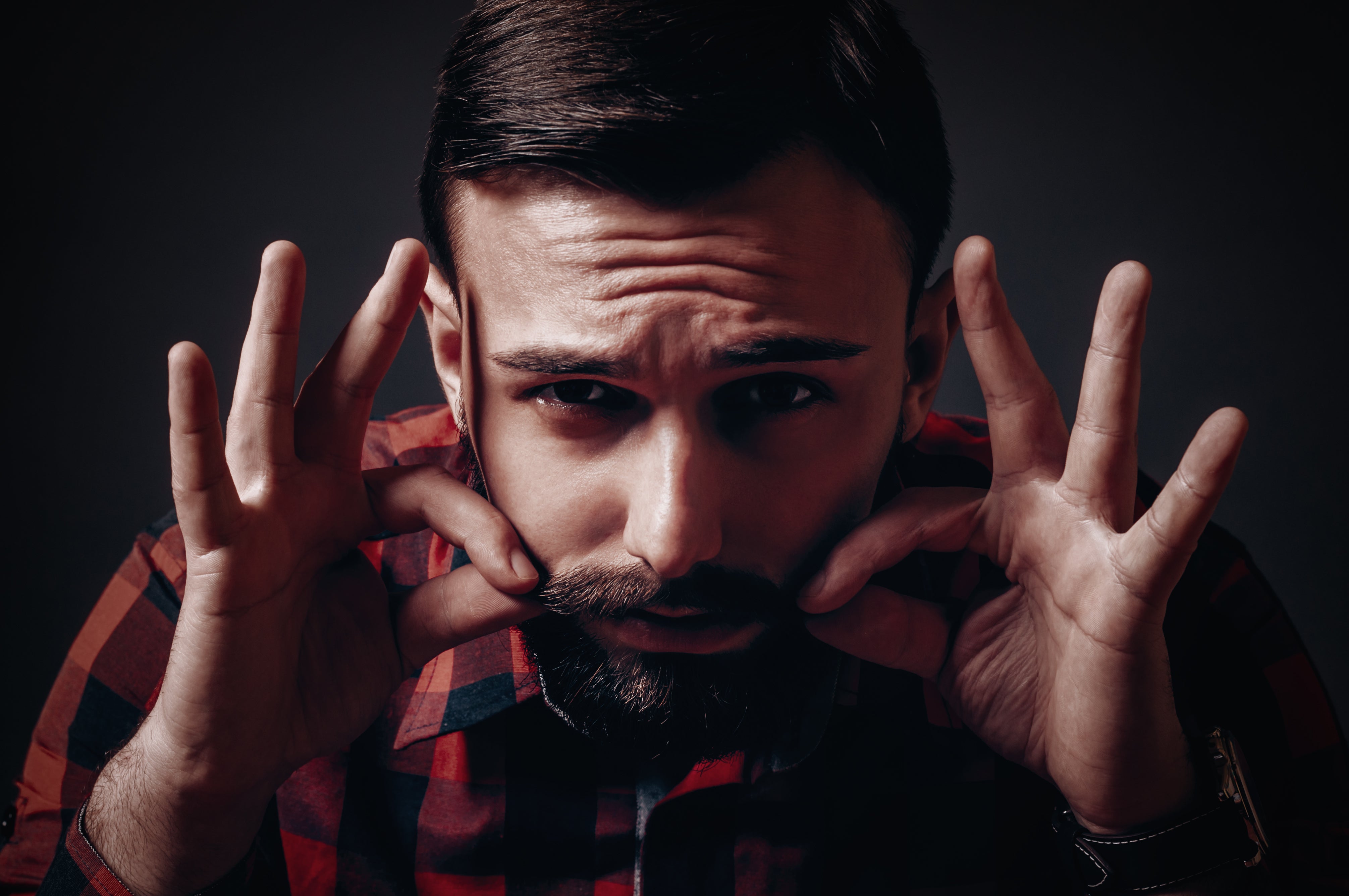 More than 55% of men around the world sport facial hair. In India, beard care is in vogue, and more young men are choosing to sport beards of variable styles - a trend that is allowing men to revel in their bearded glory. But did you know that growing a beard is more than just a fashion statement? According to the University of Queensland, a beard can help block 95% of the sun's damaging UV rays, which in turn, can considerably lower the risk of skin cancer. Apart from this, a beard can help catch dust and pollen, acting as a filter to keep allergens out of your nose and respiratory system. It can also help retain skin moisture by providing an extra layer of protection against the elements.
The Need for Organic Beard Oils
It is best to nourish beard with the help of a beard oil that is safe and organic in nature. Although most commercial beard oils are made with natural carrier and essential oils, they also contain a host of hidden toxic ingredients underneath the guise of synthetic fragrances. An Organic Beard Oil made with natural ingredients, such as Amla and Hibiscus extract, along with organic Coconut Oil, Almond Oil, Castor Oil, Argan Oil, and Jojoba Oil will help nourish hair follicles for healthy beard and moustache growth.

Moreover, men should switch to organic beard oils, owing to the fact that they are a therapeutic blend of organic cold-pressed oils, potent Ayurvedic herbs, and Vitamin E. These ingredients not only provide softness and nourishment to beard but also facilitate easy beard management and grooming. Organic beard oils also help nourish and hydrate the skin beneath beard and combat redness, irritation, and itchiness. Prior to making a purchase, check the label for ingredients and make sure it is certified organic by international accreditations, such as NATRUE.
Benefits of Organic Beard Oils
Organic beard oils containing Argan oil are an excellent choice - Argan is known to promote hair growth and repair hair damage, dandruff, and frizziness. Extracted naturally from the fruit of the Argan tree, this ingredient is rich in oleic and linoleic fatty acids, Vitamin A, E, and healing antioxidants. Resultantly, Argan Oil acts as a natural leave-in conditioner and makes your beard smell great!

Here are some overarching benefits of organic beard oils:
1. Moisturizes Facial Hair and the Skin Underneath
Apart from keeping your beard well-groomed, an Organic Beard Oil will help hydrate the skin and shield beard hair from dust, roughness, and split ends. According to prominent hair stylist and groomer Jason Schneidman, the ideal beard should appear shiny and well-groomed - a look that can be achieved with the regular usage of Organic Beard Oil.
2. Eliminates Beard Dandruff and Infections
Beard dandruff occurs when you itch the area to the point wherein dry skin flakes start falling off. The best way to tackle beard dandruff is to keep itching at bay - organic beard oils possess powerful antiseptic, antibacterial, and anti-fungal properties, helping fight itchiness, infections, allergies, and beard dandruff. Beard dandruff might escalate due to harsh weather conditions and the use of chemical-laden beard and skin products, hence, switching to organic is the lucrative option.
3. Prevents Acne and Ideal for Sensitive Skin
Acne occurs due to clogged hair follicles, causing blocked pores and skin inflammation. Organic Beard Oil penetrates deep inside hair follicles and clears blockages responsible for acne eruptions. It also aids sebum production and helps reduce breakouts, making it ideal for sensitive skin. Beware of commercial beard oils that contain silicone or alcohol, along with other synthetic ingredients as they can trigger acne and cause further damage to beard hair.
4. Imparts a Fresh, Natural Fragrance
Needless to say, the presence of natural ingredients and Ayurvedic herbs in organic beard oils evoke a fresh, natural fragrance and also serve as a natural cologne.
Apply Beard Oil right after you step outside the shower, as this will allow your hair follicles and pores to absorb the oil easily. Take a few drops of Beard Oil in your palms and gently massage your beard and moustache evenly. Post regular use, you will be able to flaunt your beard with pride and confidence.
Switch to real organic and bask in your bearded glory!
Leave a comment