Hair Care
5 Bhringraj Oil Benefits and Does it Have any Side Effects?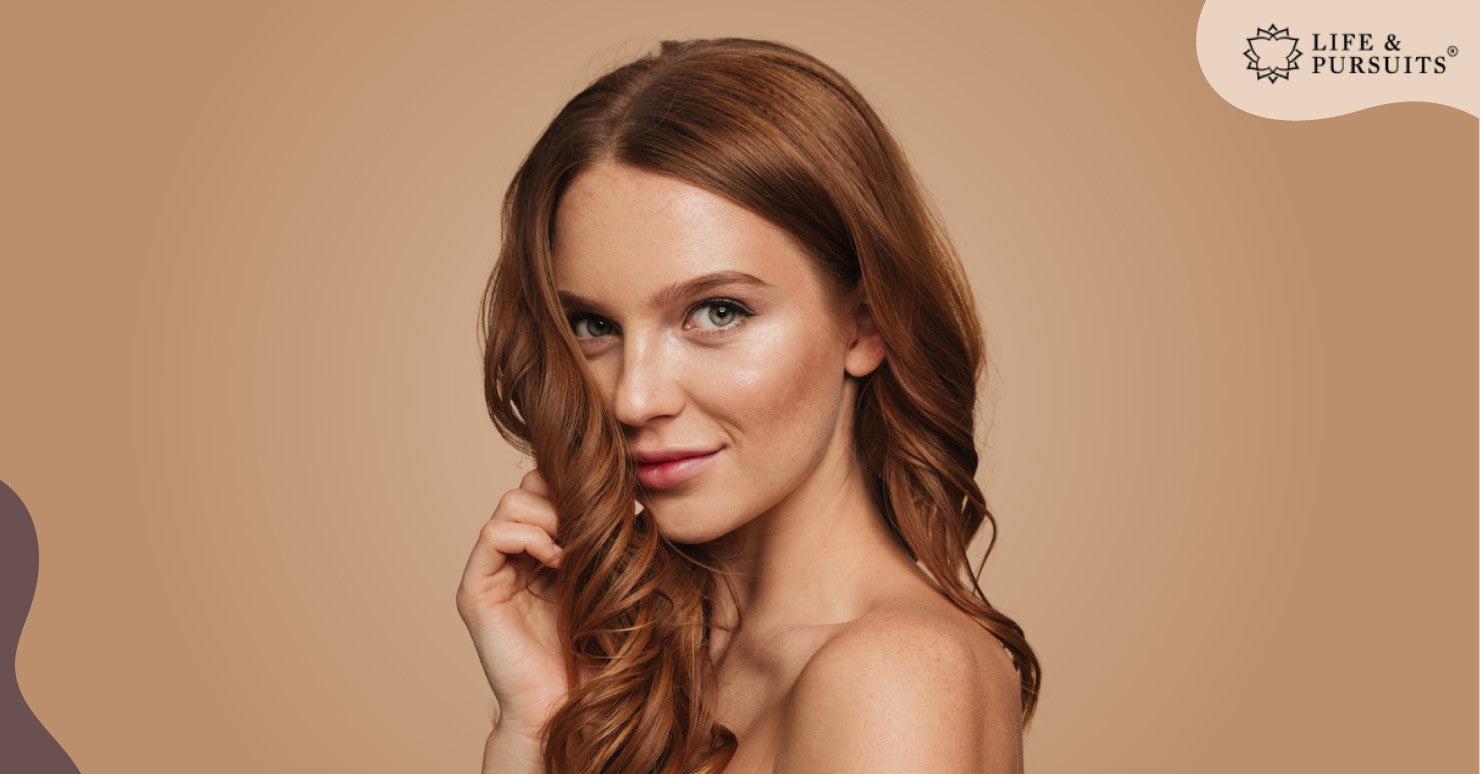 There are many reasons for hair damage, but what about their solutions? Fortunately, one herb that could come to your rescue for several hair woes is Bhringraj–false daisy in English. Frizziness, dandruff, premature graying, and even scalp psoriasis, you name it, and this wonder-herb has a solution in its magical application. 
Most Bhringraj oils are typically composed of extracts of the false daisy (Eclipta alba, which grows in India, China, Thailand, and Brazil) plus an inert carrier oil (such as sesame or coconut oil). 
Other constituents may include Amla oil, Castor oil, Hibiscus, and Curry Leaves to enhance the efficiency of the oil. But this depends from composition to composition.  
This article will see the benefits of the King of Hair, as Bhringraj translates in English from Sanskrit, and its side effects.
5 Benefits of Bhringraj Oil 
If you have an imbalance in pitta—one of three doshas (universal life forces) that control all physical and mental processes, you can use Bhringraj oil to treat it. 
Because too much pitta is hot, the cooling properties of Bhringraj oil are thought to help normalize conditions caused by pitta imbalances, such as dandruff, premature hair graying, alopecia, scalp psoriasis, and scalp inflammation, among various other conditions. 
Take a look at some of Bhringraj's most pronounced benefits: 
1. Reduces dandruff
A study in the International Journal of Research in Pharmaceutical Sciences found that E. alba combined with frog fruit (Lippia nodiflora) could kill the dandruff-causing skin fungus Malassezia furfur.
Bhringraj oil has anti-microbial and anti-fungal properties that help reduce dandruff. This oil is also used to treat psoriasis and other skin problems on the scalp. In addition, it decreases hair frizziness by nourishing them and keeping the natural oils intact. 
2. Increases hair growth
Bhringraj contains flavonoids, coumestans, and phytosterols. These components together help increase hair density.
A study found
that Bhringraj oil is equally effective for hair loss treatments as minoxidil—a drug used to treat pattern hair loss, among other conditions.
The oil also improves hair growth because of its reserves of vitamin E and removes toxins from the scalp. 
3. Bars premature graying 
Your hair starts to turn gray when there is a loss of melanin–a pigment that gives hair its color. Bhringraj oil helps retain the original color and hence makes your hair appear less gray. In addition, the natural color of hair is restored by this oil when used long-term. 
4. Feeds your scalp
The Bhringraj oil has an abundance of vitamins and minerals necessary for a healthy scalp ecosystem. It is rich in vitamin E and D, and has calcium, magnesium, and iron. 
Moreover, putting Bhringraj oil on your scalp or skin is said to help with inflammation. It can also make hair thicker and shinier, and it can help stop hair from getting gray and split ends.
The oil is also beneficial for other conditions and skin problems when you consume the extract and apply the oil as directed by your physician. 
5. Promotes relaxation
As mentioned above, the Bhringraj oil is rich in magnesium, and this mineral has relaxation properties. 
It promotes muscle relaxation and helps release stress when applied to the scalp. Try using Life & Pursuits Bhringraj Scalp oil, and who knows; you may get a better sleep along with shiny and lustrous tresses. 
Bhringraj oil Side-effects: Does it Have Any?  
Bhringraj oil has been used in Ayurvedic treatments for centuries, and Ayurveda is primarily known for its natural remedies to health conditions. 
Nevertheless, that does not mean the majority of today's commercial Bhringraj oil formulations will match the purity of ancient Ayurvedic formulations. 
For instance, many people have complained that a few Bhringraj oil formulations have caused a burning and tingling sensation upon external application. This is probably because of the carrier oils (such as heat-pressed veg oils) present in the finished product. 
Moreover, we highly suggest conducting a patch test before proceeding with the complete application externally.
Life & Pursuits Bhrigraj Scalp Oil: It's Different! 
Our Bhringraj Oil at Life & Pursuits is different. With almost 100% certified organic ingredients , crafted by experts after incorporating the feedback from thousands of customers to improve its efficiency, this oil is safe and beneficial for all hair types.
Moreover, our Bhringraj oil is always free from mineral oil, synthetic fragrance, colors, parabens, BHT/BHA, sulfates, silicones, and other toxic/harmful chemicals.
We are so sure of our product that we can proudly report the active ingredients used in our Bhringraj oil. Take a look below: 
Actives: Organic Eclipta alba (Bhringraj) Ext, Organic Hibiscus rosa-Sinensis (Hibiscus) Ext, Organic Emblica Officinalis (Amla) Ext
Base: Organic Sesamum indicum (Sesame) Oil, Organic Cocos nucifera (Coconut) Oil, Organic Helianthus annuus (Sunflower) Oil, Organic Prunus dulcis (Almond) Oil, Organic Ricinus communis (Castor Oil), Organic Allium cepa (Onion) Oil, Organic Murraya koenigii (Curry Leaf) Ext, Tocopherol, Organic Citrus limon (Lemon) Oil, Organic Ocimum sanctum (Holy Basil) Oil, Organic Zingiber officinale (Ginger) Ext, Organic Trigonella foenum- graecum (Methi) Ext, Organic Azadirachta indica (Neem) Ext, Organic Mentha piperita (Peppermint) Oil, Organic Eucalyptus globulus Oil, Organic Boswellia serrata (Frankincense) Oil, Organic Cymbopogon citratus (Lemongrass) Oil.
How to use our pure and effective Bhringraj oil? Just make sure the oil is on your scalp for 45-60 minutes, or better yet, overnight. Then, use it 2-3 times a week for at least three or four months to get the best results.
Leave a comment