Hair Care
5 Ways to Fully Utilize Pure Bhringraj Oil to Enhance Your Hair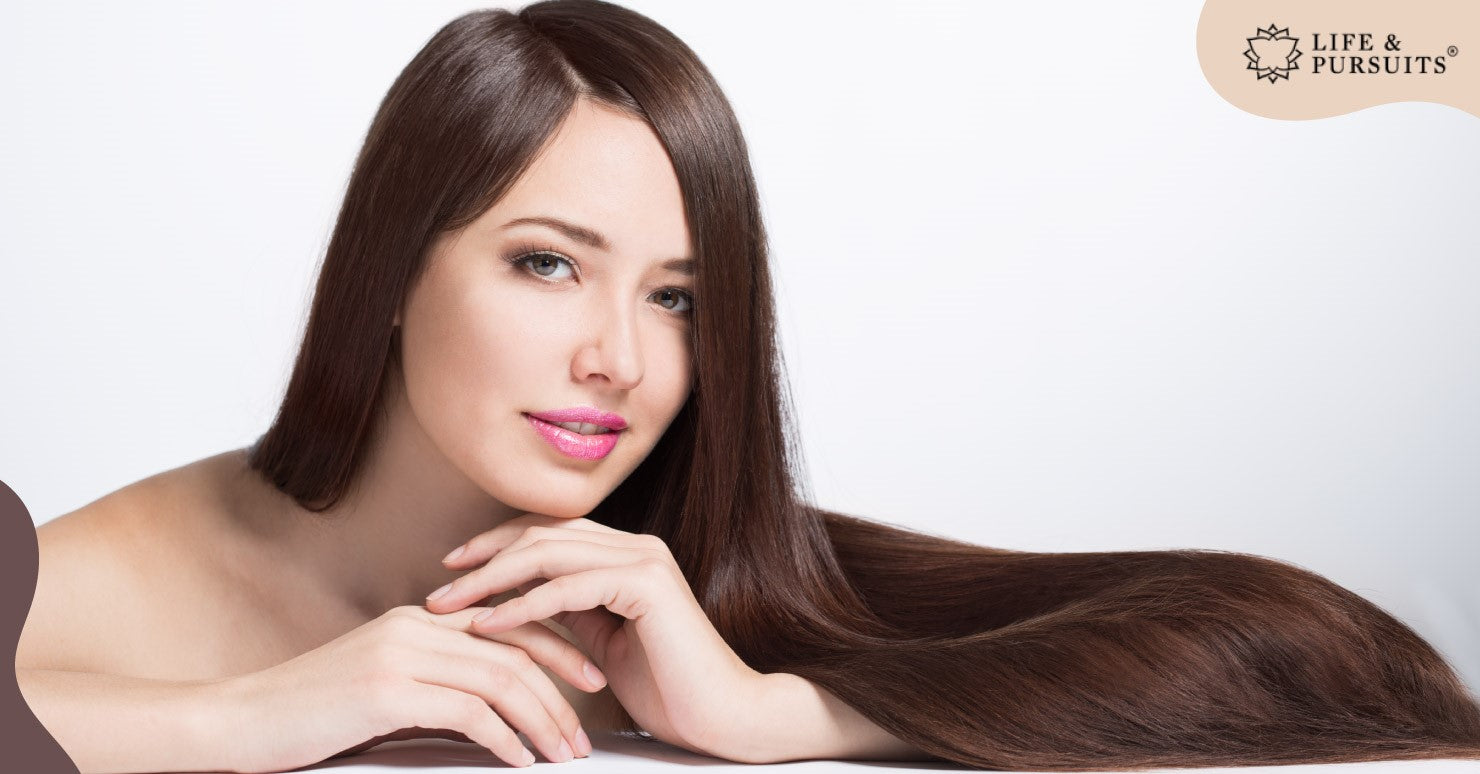 Among the herbs found in ancient Ayurvedic texts, Bhringraj stands out among all others as a treatment for many hair problems. This herb is known as Keshraj in Sanskrit, which means 'king of hair'. 
Bhringraj, in English, is known as the 'false daisy' and is an ancient wonder herb that is highly recommended for growing long, silky, and strong hair. The oil is made from fresh extracts of this herb, which promotes hair growth, prevents hair loss and dandruff, and treats premature graying.
5 Best Ways To Use Bhringraj Oil For Strong And Shiny Hair
Here are some of the ways you can incorporate Bhringraj oil in your hair-care routine: 
1. Hot Oil Hair-Massage
Take a small quantity of our Organic Bhringraj Scalp Oil and warm it by using the double boiler technique. Place the oil container in a bowl of hot water, preferably made of copper, in order to heat the oil. Apply the Ayurvedic oil to the hair, beginning with the scalp and massaging into the ends. 
Cover the head with a hot towel and leave it on for 30 minutes. Rinse with a sulfate-free hair cleanser until the water runs clear. When regularly applied, this oil will reduce scalp inflammation, increase hair growth, and reduce the occurrence of dandruff.
Related: Are You Sleeping Enough? How Head Massages with Oil Can Help You Sleep Better at Night
2. Bhringraj Oil And Carrier Oil (Coconut/Sesame)
Organic Bhringaraj, which is a powerful Ayurvedic preparation, gets to the root of hair problems, strengthens hair follicles, and reduces hair fall, while coconut oil helps moisturize, soothe, heal and prevent bacterial infections. 
Combine our pure Bhringraj oil with a carrier oil such as our Organic Virgin Coconut Oil or Cold-pressed Sesame Oil. Apply it directly on the scalp and keep for 30 minutes before washing off. The concoction helps in adding luster to the hair and prevents split ends. 
Related: The Wonders of Coconut Oil for Holistic Wellness
3. Bhringraj Oil And Castor Oil 
Combine Bhringraj oil along with our Organic Castor oil in equal parts, warm the oil blend using the double boiler method, and apply it over your scalp and hair. Leave it on for 30 minutes and wash your hair. This mixture helps in solving a myriad of hair problems like split ends, dandruff, and hair fall. The anti-inflammatory compounds and fatty acids found in Castor oil can help reduce inflammation in the scalp and promote hair growth.
4. Bhringraj Oil And Onion Oil
The two effective ingredients for haircare—onion oil and Bhringraj oil—can be combined to combat hair fall and add shine to the hair. Apply 1-part of our pure Bhringraj oil and ½ part of our Onion Hair Oil on hair roots and length of the hair. Keep it for an hour before rinsing the hair with a mild shampoo and conditioner. They both provide the scalp and hair with the necessary vitamins and proteins for healthy hair growth. Onion oil is known for taming frizzy hair and adds a natural shine to the hair.  
Related: 4 Benefits of Using Organic Hair Care Products
5. Bhringraj Oil With Hibiscus
Combine the desired quantity of Bhringraj oil along with a handful of hibiscus leaves and flowers. Heat oil in a pan and add the cut leaves and petals. Boil the oil until it darkens. Strain the oil once it cools down.
Hibiscus helps deep-condition and soften the hair, treats itchy scalp and dandruff, and aids in preventing premature hair graying.
Benefits of Bhringraj Oil
Here are some of the benefits of Bhringraj:
1. Reduction in hair fall and better hair growth: 
In addition to stimulating hair growth, Bhringraj oil also reduces hair loss. According to a study, visible hair growth resulted from the use of the Bhringraj herb when combined with hibiscus and Jatamansi, leading to a greater number of hair follicles during the growth phase in the hair cycle.
2. Prevents premature graying: 
Bhringraj oil contains active ingredients along with antioxidants and darkening properties. This helps inhibit premature graying of the hair and maintains the natural color. Using Bhringraj oil along with amla oil on a regular basis helps prevent premature graying. 
3. Helps relax: 
In massage oil form, Bhringraj oil induces calm, relieves stress, and promotes relaxation.
4. Fights dandruff: 
Bhringraj oil has been known to have antimicrobial properties that could help treat minor fungal or bacterial infections, which can help combat dandruff. Bhringraj restores the natural pH balance of the scalp and balances out its hydration levels. 
Life & Pursuits is the ultimate destination for your skincare and haircare needs. With clean, pure, and organic ingredients across skin, body, and hair care, we bring you science-backed solutions for individual needs and concerns. Our ingredients are ethically sourced, supported with research, and with zero cruelty artificial colors and fragrances. Try our 100% pure, organic, and potent collection of skin and hair care products and see the difference. 
Leave a comment