Organic
ARE YOU SLEEPING ENOUGH? HOW HEAD MASSAGES WITH OIL CAN HELP YOU SLEEP BETTER AT NIGHT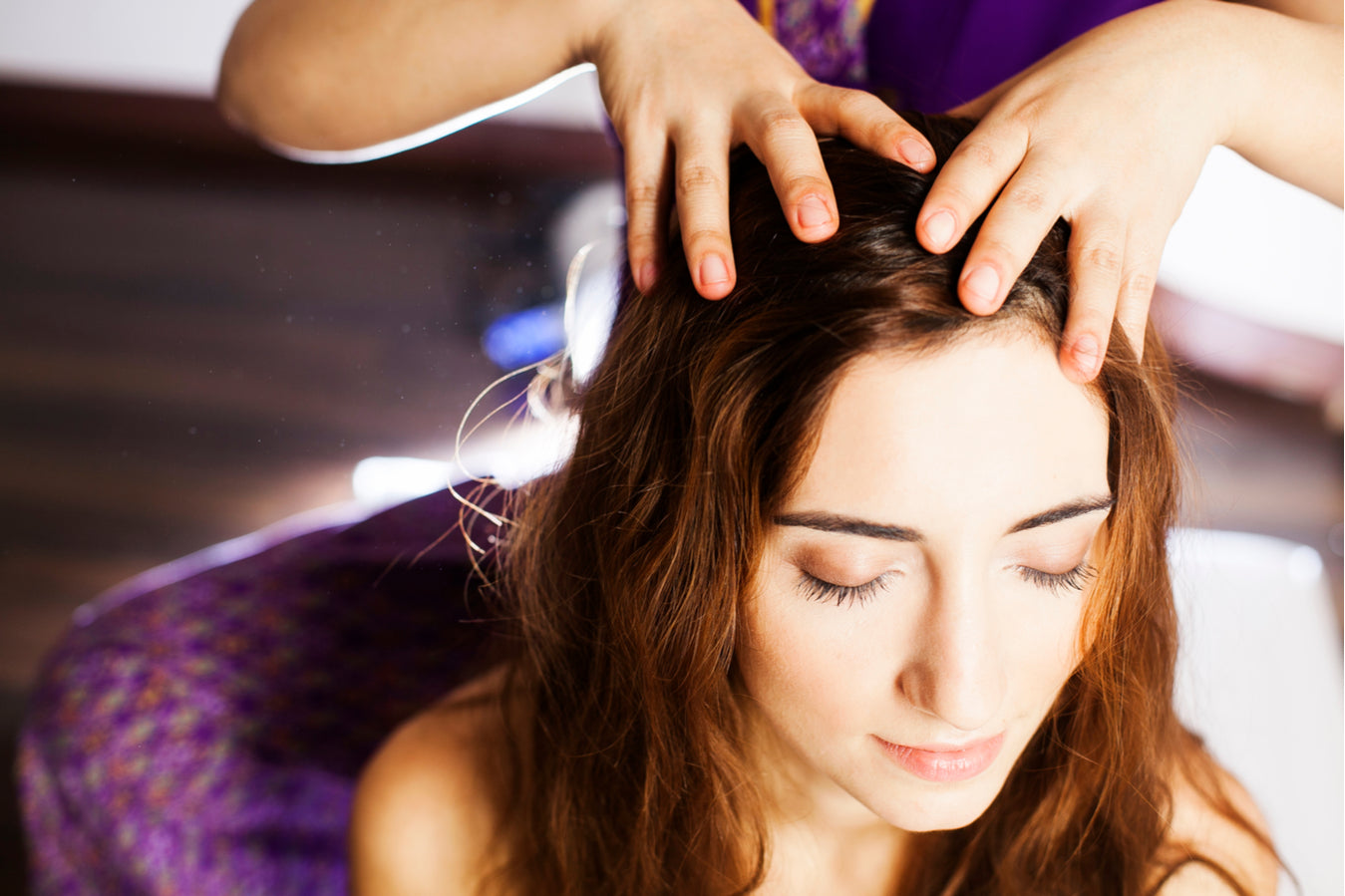 According to research, an adult needs at least seven hours of daily sleep to function efficiently. Addiction to technology and the inability to manage time results in sleeplessness and insomnia. Glaring at cell-phones and laptops, caffeine cravings, nicotine addiction, etc. cause stress and result in lack of sleep.
Excessive glaring at screens, robs one of healthy sleep.
While some of these habits can be renounced, there are others that are deeply ingrained in our lives. To ensure an adequate amount of sleep, a good head massage seems to do the trick. Prefer an Ayurvedic oil containing Bhringraj, Neem, Methi, Brahmi, etc, to reap maximum benefits.
Let's figure out, how?
Scalp Massage and Sleep
A scalp massage can induce relaxing effects. It increases the production of serotonin, a chemical that regulates mood. Since stress has adverse effects on your body, it alters hormonal functionality, which in turn, results in hair fall. A scalp massage not only reduces stress-related hair fall but also cuts down stress, thereby allowing one to attain a healthy amount of sleep.
Scalp massage reduces stress and promotes sleep.

A good head massage increases blood flow to the scalp, easing tension that helps one relax. For people who suffer from fatigue, scalp massages can make them feel more energised.

Massaging the head with Ayurvedic oils containing Bhringraj, Neem, Methi, Brahmi, etc. conditions the scalp, strengthens hair roots, and removes dead skin cells in the scalp, thereby nourishing it.


A good Organic Oil with Ayurvedic ingredients does the trick!

When it comes to massage and sleep, choosing the right oil is the key. Go for an oil that's authentically Ayurvedic and truly Organic, in order to enjoy a good night's sleep!

 
Leave a comment